Boom Chicago 30th in NYT
3 July, 2023
As I like to say in my show, yes I have worked at Boom Chicago alongside many talented people – some of whom have found huge success in the US. Seth Meyers started his career in Amsterdam in 1997, Jason Sudeikis played at Boom in 2000, and Jordan Peele started his career at Boom Chicago in 2001. Together we played improv comedy, where it's all about teamwork, and the Golden Rule is "make your partner look good." …I think I did my job maybe too well.
This week, Boom Chicago celebrates 30 years with a whole weekend of shows at the Boom Chicago Comedy Festival.
https://boomchicago.nl/boom-chicago-comedy-festival-2023/
And we even got a write-up in the New York Times :
https://www.nytimes.com/2023/06/19/arts/amsterdam-boom-chicago-comedy-club.html?smid=nytcore-ios-share&referringSource=articleShare
Here are some excerpts from the NYT:
This Little Amsterdam Improv Club Launched Big American Careers
By Nina Siegal
June 19, 2023
Seth Meyers had no idea what to expect when he got a job in 1997 performing at a fledgling comedy club in Amsterdam called Boom Chicago. He was in his early 20s, and had never traveled outside of the United States. He had to apply for a passport.
"I knew not one thing about the Netherlands," he said in a recent interview. "My first thought was to get some good hiking shoes, I guess because I thought I was going to Switzerland. And then I showed up in literally the flattest place I ever lived."
On the occasion of the company's 30th anniversary, its current cast and famous alumni — including Meyers, the "Ted Lasso" co-creator Brendan Hunt and the comedian Amber Ruffin — are celebrating by staging a two week festival in Amsterdam next month. They're also releasing a book, "Boom Chicago Presents: The 30 Most Important Years in Dutch History."
"We got to be onstage four or five nights a week, and that was never happening for us in Chicago," Meyers said, "Also, we got to be in Amsterdam in our early 20s, and surrounded by all these other talented people. It felt like a time of ascension, not just for me but for everyone around me. It felt like a really special thing we were doing."
Seth, I totally agree.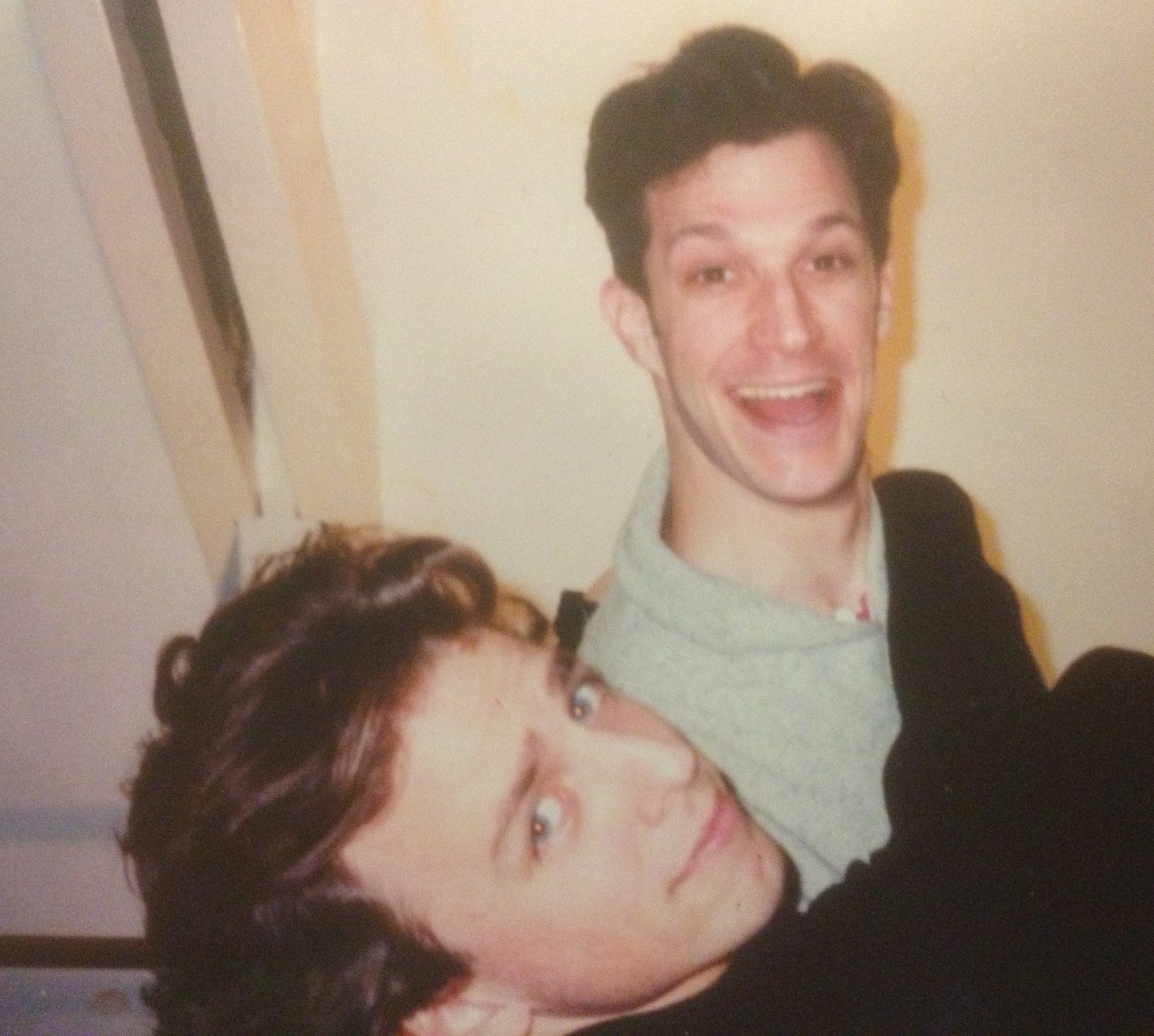 FYI – the NYT article is by Amsterdam's own Dutch-American author Nina Siegal. Her book The Diary Keepers is amazing:
The Diary Keepers 
For the Record here was the first time Boom Chicago was in the New York Times (here in the NYT Int'l edition), in 2003: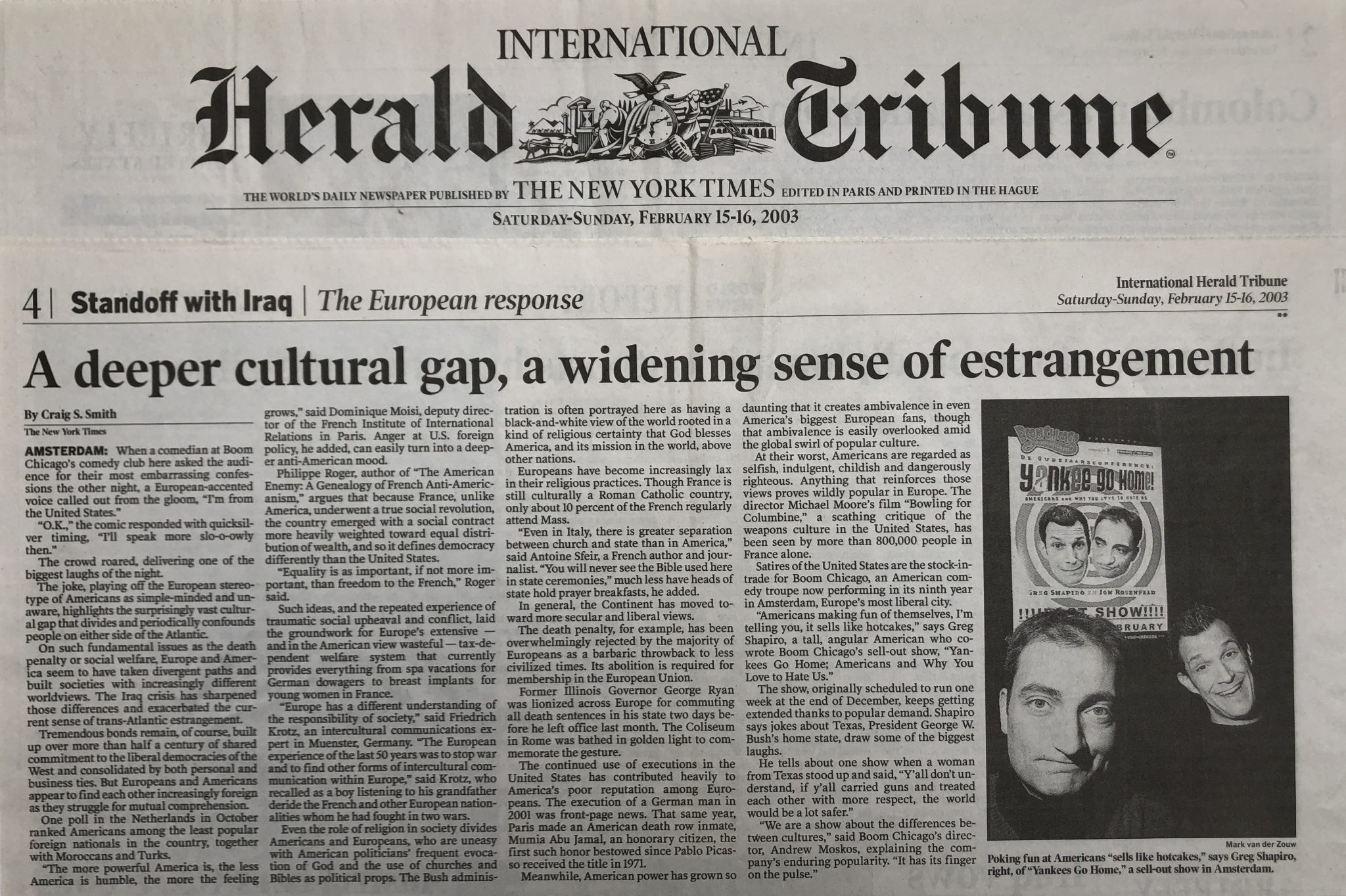 And I also write about Seth Meyers' early Amsterdam days in my book The American Netherlander:
https://gregshapiro.nl/greg-shapiros-new-book/