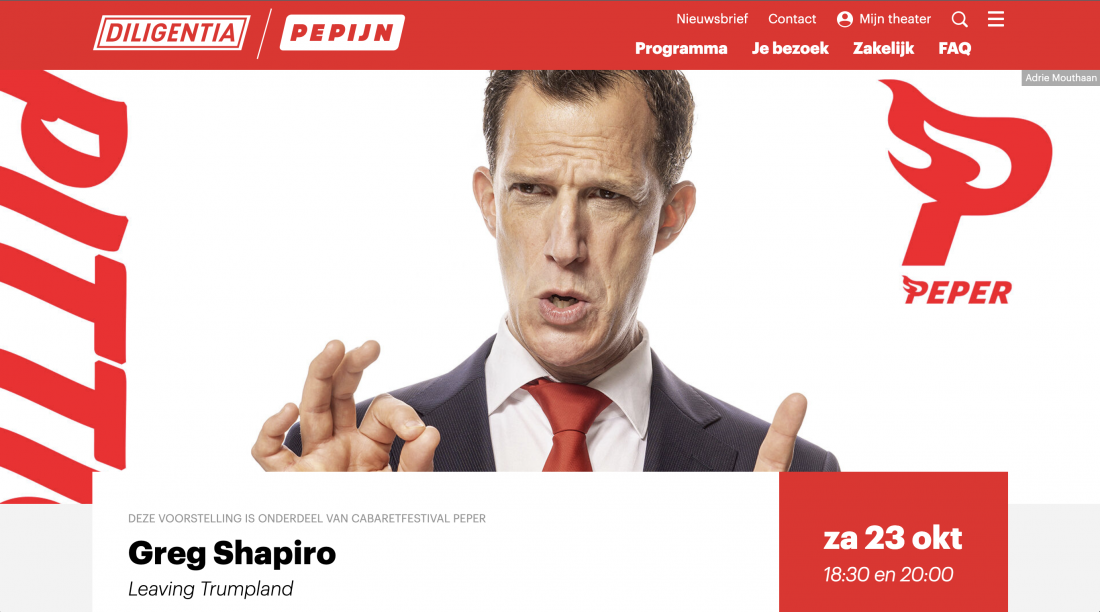 Unofficial GREG SHAPIRO OCTOBER BENELUX Tour (feat. a stop in Luxembourg for cheap fuel)
October has turned into a busy month, as I have accidentally assembled a list of Dutch cities where I'll be performing. (And at least one date in Brussels…)
But the big news is: I'll be featured in CABARETFESTIVAL PEPER in Den Haag. Organized by Theaters Diligentia & Pepijn, this current events festival calls itself 'De Lachspiegel van de Samenleving,' ie 'Holding a mirror to today's society.' I've repurposed my solo show LEAVING TRUMPLAND for Fall of 2021: now with less Trump and more Covidiots. At the end of my show, we will be joined (via Zoom) by my former Boom Chicago colleague Tarik Davis, who will give us his New York perspective on Before & After the Lockdown. (And he might give us a preview of The Amber Ruffin Show season 2 – as well as his new Broadway show Freestyle Love Supreme.)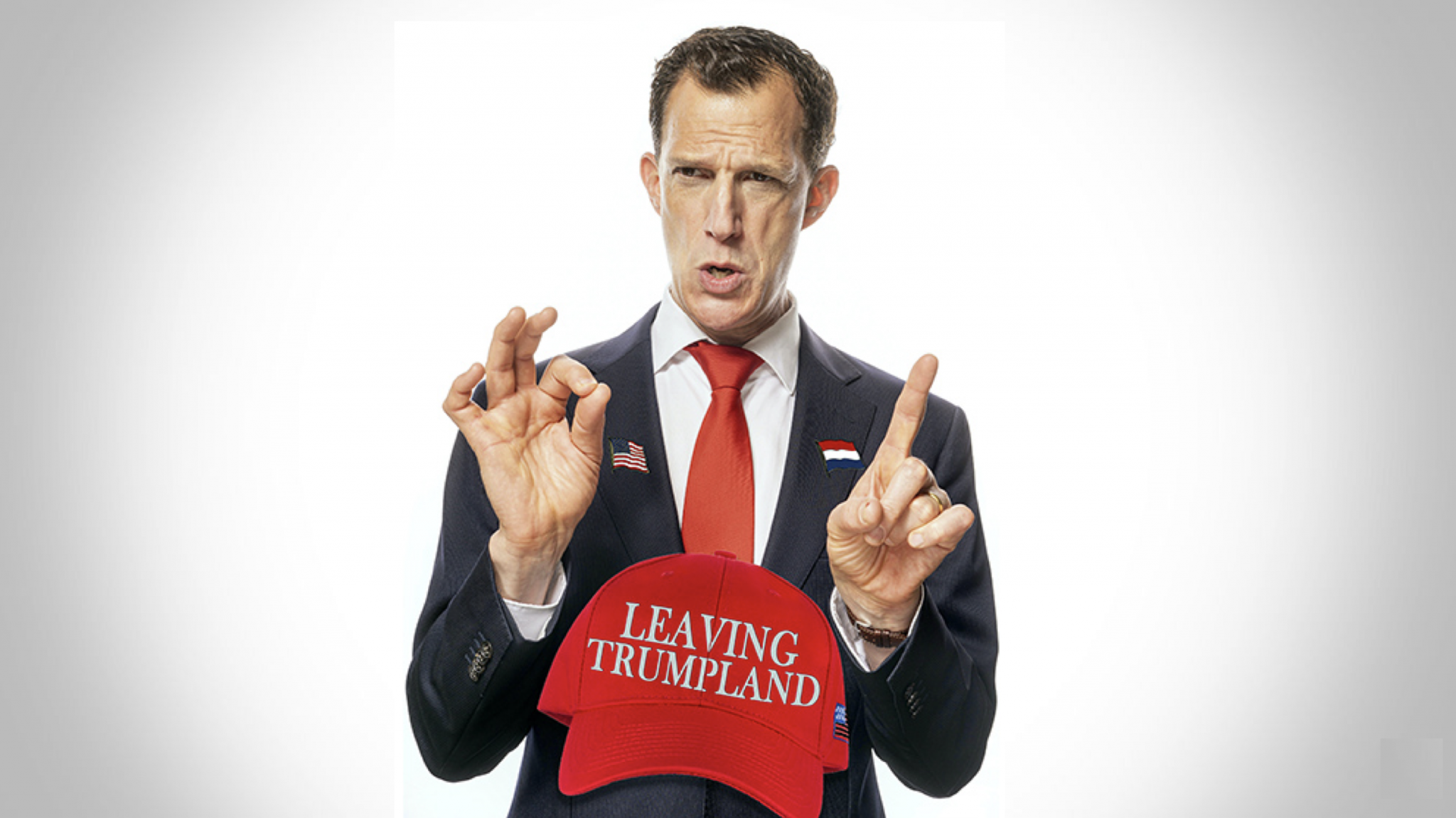 This month, I'll be doing a series of open mic shows to try out new material. Starting at De Pelgrim in Rotterdam. And I'm excited to try out the new Comedy Cafe Utrecht location! After that it's back to Fox & Solo in Amsterdam. And I'll be rounding out the month with my new friends in Brussels from ImproBubble. They've developed a new monthly sketch & improv format called The Schuman Show. And I'll be improvising a sketch with The Real (fake) Angela Merkel.
-Thurs. 7 Oct. ROTTERDAM. 'Comedy Brew' @ Stadsbrowerij De Pelgrim. Open mic lineup show. 8:30pm.
-Tues. 12 Oct. UTRECHT. English Open Mic. @ Comedy Cafe Utrecht. Open mic lineup show. 8pm.
-Thurs. 14 Oct. AMSTERDAM. 'Oh My Word Comedy' @ FOX & SOLO. Open mic lineup show. 8pm.
-Sat. 23 Oct. DEN HAAG. Cabaret Festival PEPER. SOLO SHOW 'LEAVING TRUMPLAND'. @West Den Haag (former US Embassy). 2 SHOWS: 6.30pm + 8pm.
+Thurs. 28 Oct. BRUSSELS. 'The Schuman Show.' Sketch & Improv show. @ Location TBA. 8:30pm.
(& driving back thru Luxembourg for cheap fuel)
Thurs. 7 Oct. https://www.facebook.com/events/4343295252428575/?active_tab=about
Tues. 12 Oct. https://comedycafe.nl/comedy-cafe-utrecht/
Thurs. 14 Oct. http://omwcomedy.com
Sat. 23 Oct. DEN HAAG. PEPER Festival! SOLO SHOW 'LEAVING TRUMPLAND'. 2 SHOWS 6.30pm + 8pm
https://www.diligentia-pepijn.nl/agenda/4162/Leaving_Trumpland/Greg_Shapiro
Thurs. 28 Oct. http://schumanshow.eu/