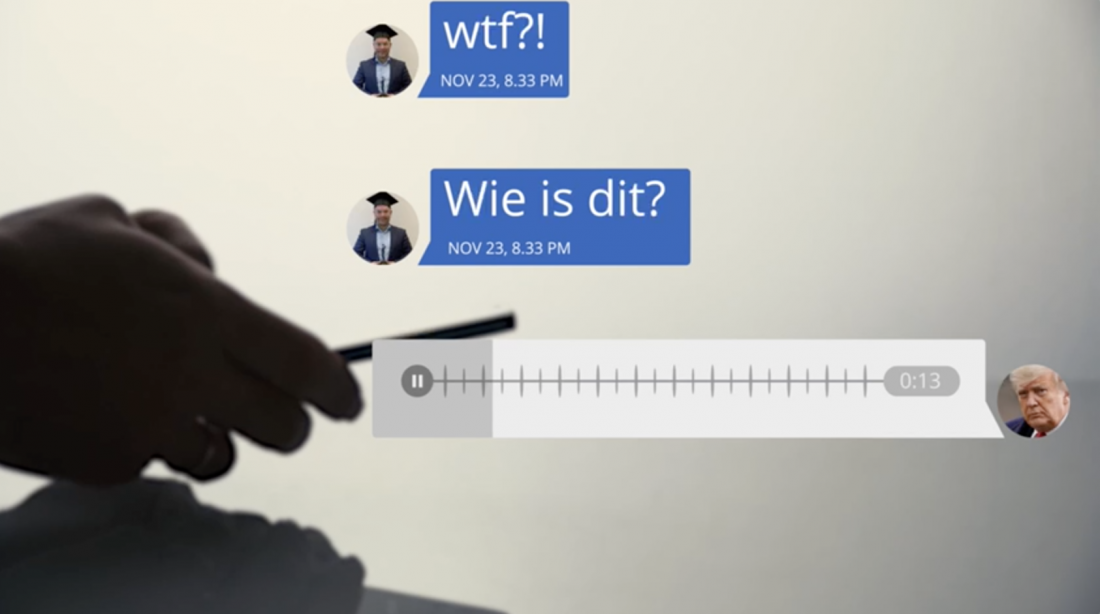 Greg Shapiro and the Office Jester Team Up for Trump Video
24 May 2022
We were both experts in corporate speaking, specifically comedic corporate speaking. Yet we came to our positions from completely different routes. I was a comedian / corporate speaker, and he was an academic / court jester.

1) Comedian / Corporate Speaker. Me, I started out at theater school, and I quickly transitioned to improv comedy. I came to the Netherlands to work with the Boom Chicago comedy theater in the booming 1990s – when every Dutch business became an e-business, and every Dutch office transitioned to English. Hence, Boom Chicago was quickly called upon to perform comedy for business events. Many, many business events: for Philips; Heineken; KLM; Shell; Unilever. All the biggies.
According to most comedians, corporate entertainment is the worst. "Vanilla jokes for boring events, just to get a paycheck." But I quickly realized it can be the opportunity to 'speak truth to power.' We comedians can make jokes about the boss that the employees can't. It doesn't have to be 'vanilla jokes.' It can be more like a roast. Closer to the comedy speech at the White House Press Correspondents Dinner: you make jokes about the president to their face. Or, as I put it at Boom Chicago years ago: "We make fun of your boss in front of your boss, and the one who has to pay for the whole thing is your boss."
2) Academic / Court Jester. I met Juri Hoedemakers at a networking event for Speakers Academy in Rotterdam. Juri was the man who had done his PhD on the role of the jester in the modern 'court' known as 'Upper Management.' Sounds familiar! It turns out we had come to the same place from different directions.
Juri had just written his book Gezocht: Hofnar. Reflective voor Leiders en Leidinggevenden.
Of course he did this all in Dutch (at Erasmus University). And now he's speaking for corporate events about the importance of reflection for business leaders. According to his research, every leader has a blind spot, which is to take oneself too seriously. Leaders need jesters to help their message connect with their teams.
Juri was of course a fan of the Trump voice I did for the 'Netherlands Second' video on Zondag Met Lubach. So I did a quick voice recording to promote his book.
And here it is. [Video created by Jeroen Smolders]