Greg Shapiro Helps Celebrate '4 More Years' of Castro Communicatie, May 2023
31 July, 2023
How do you celebrate your 4th anniversary as a Dutch political consultancy? With a political-themed party called "Four More Years!" Dutch communication and lobbying agency Castro Communicatie hired me to help them celebrate their fourth birthday, at The Loft in the A'dam Tower Amsterdam.
I asked if "Four More Years" might seem too partisan for their clientele? But of course – in the upcoming 2024 US election – the term "Four More Years" could apply to two different candidates: Biden and Trump. So "Four More Years" it was! They wanted an event with all the hype and hollering of American campaign – but with a Dutch twist. Who better to help them than The American Netherlander?
https://www.linkedin.com/posts/castrocommunicatie_castro-four-more-years-activity-7064245462496665600-upym?utm_source=share&utm_medium=member_desktop
Castro Communicatie's American Roots
Castro Communicatie gets its name from the Castro district in San Francisco, the historic gay capital of the US. The two business partners (who also have male life partners) are Stefan de Bruijn and Frits Huffnagel. (aka S+F for SF: San Francisco). And they base their political consulting on the American model, so a connection to the USA seemed a perfect fit. (And then of course there's Fidel Castro, who was famous for giving political speeches lasting for hours – which Frits and Stefan try to avoid.)
My job was to host the video presentations – and give a 20-minute keynote speech about the 4-year history of Castro Communicatie and the unique appeal of their Dutch-American style. In English, of course. Were there some older folks who didn't like standing? Yes. Was there a MAGA hat or two? Yes. And was there one tired guy right up front? Also yes. Luckily, I've been trained to focus on people who are laughing, and that was most of them.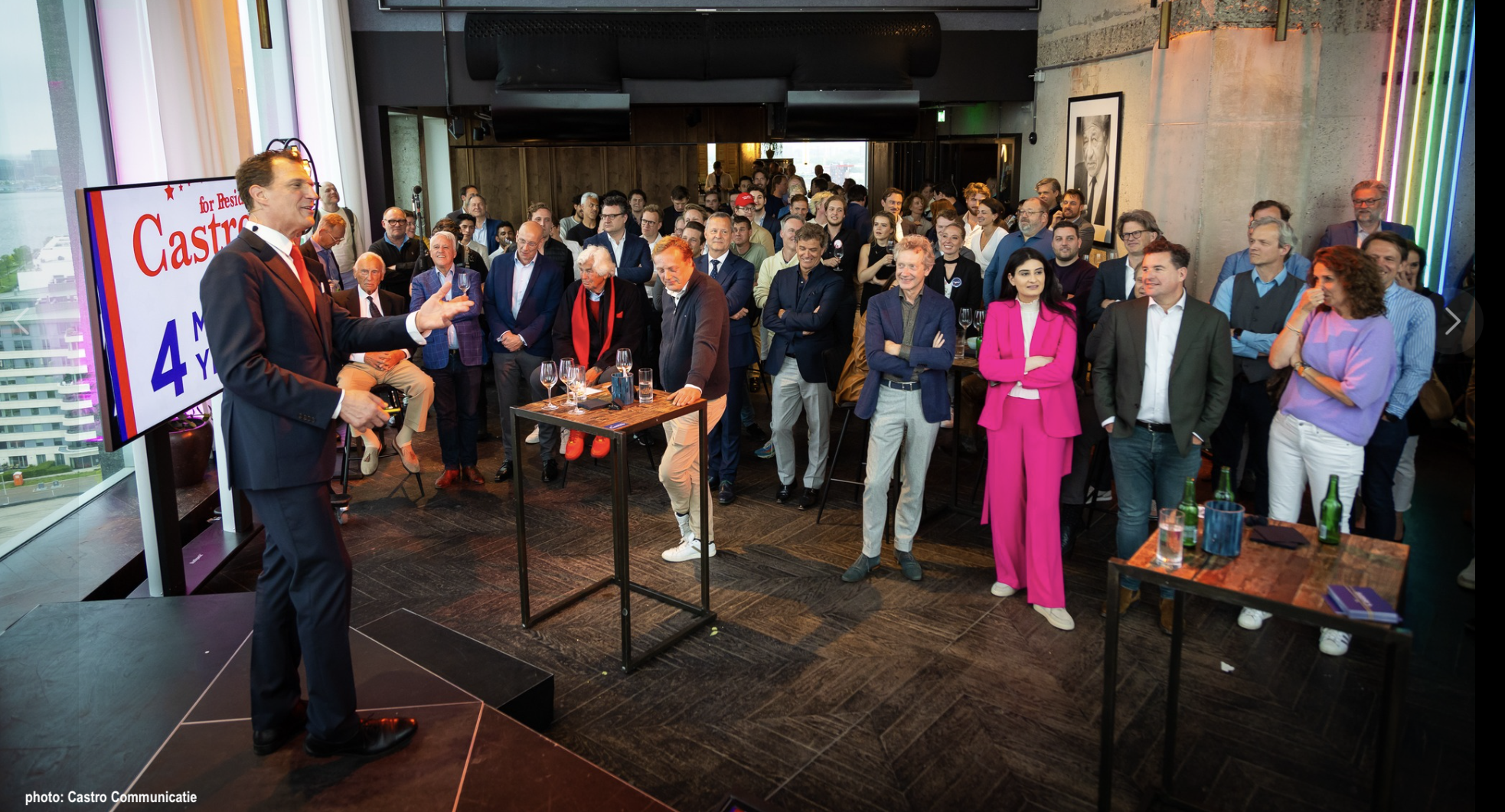 After my bit, Frits announced a new partnership with Castro Communicatie and event organizer New Balls Please. https://www.newballsplease.amsterdam/
They did a great job organizing this event – with real popcorn!
And I got to meet the DJ, who is also a former client and currently the mayor of Halderberge in Brabant: Bernd ROKS!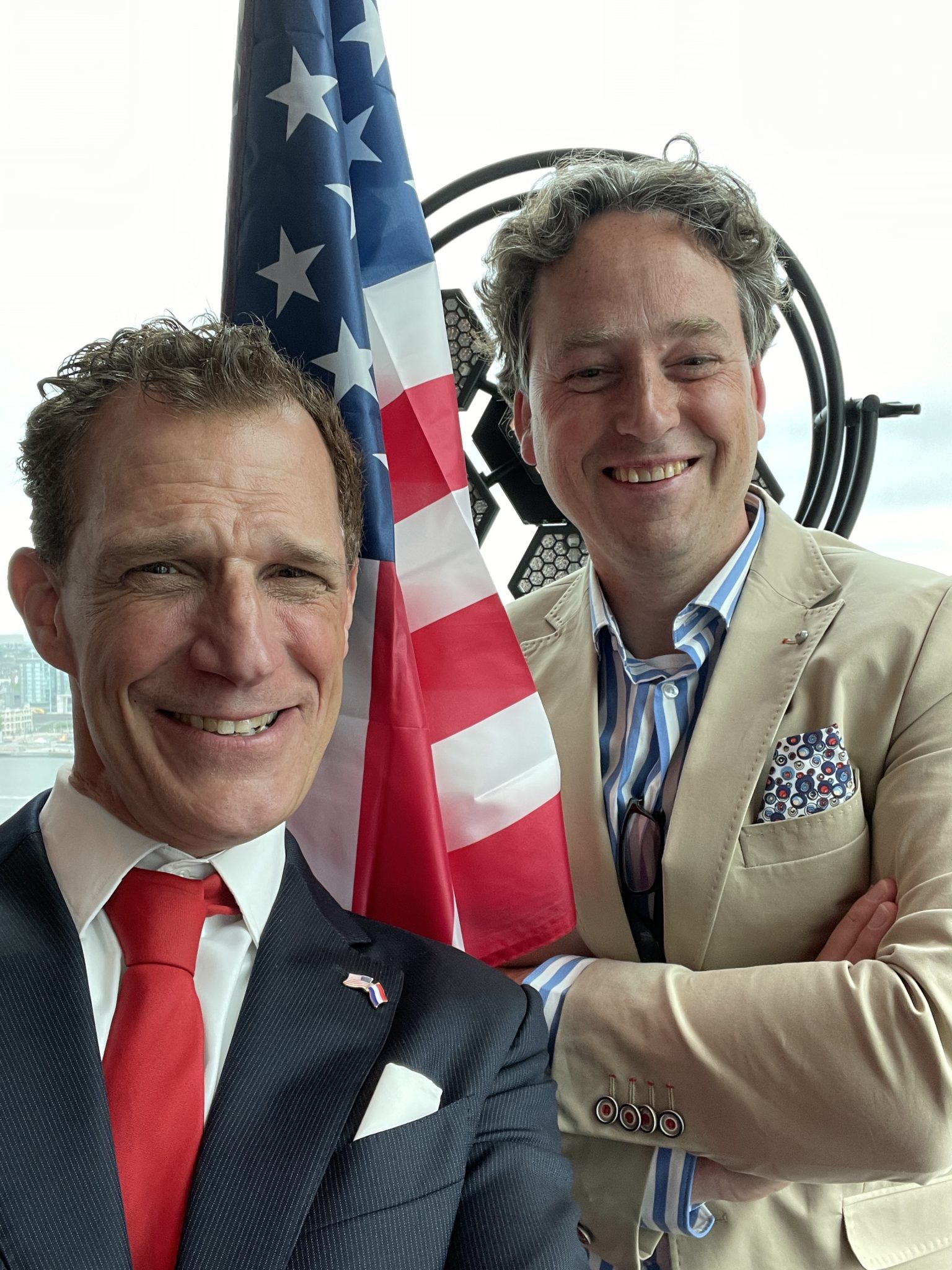 Congrats Castro Communicatie! We wish you a happy 4 more years.
Greg Shapiro Linkedin
https://www.linkedin.com/in/greg-shapiro-b030392/
Greg Shapiro Corporate Events