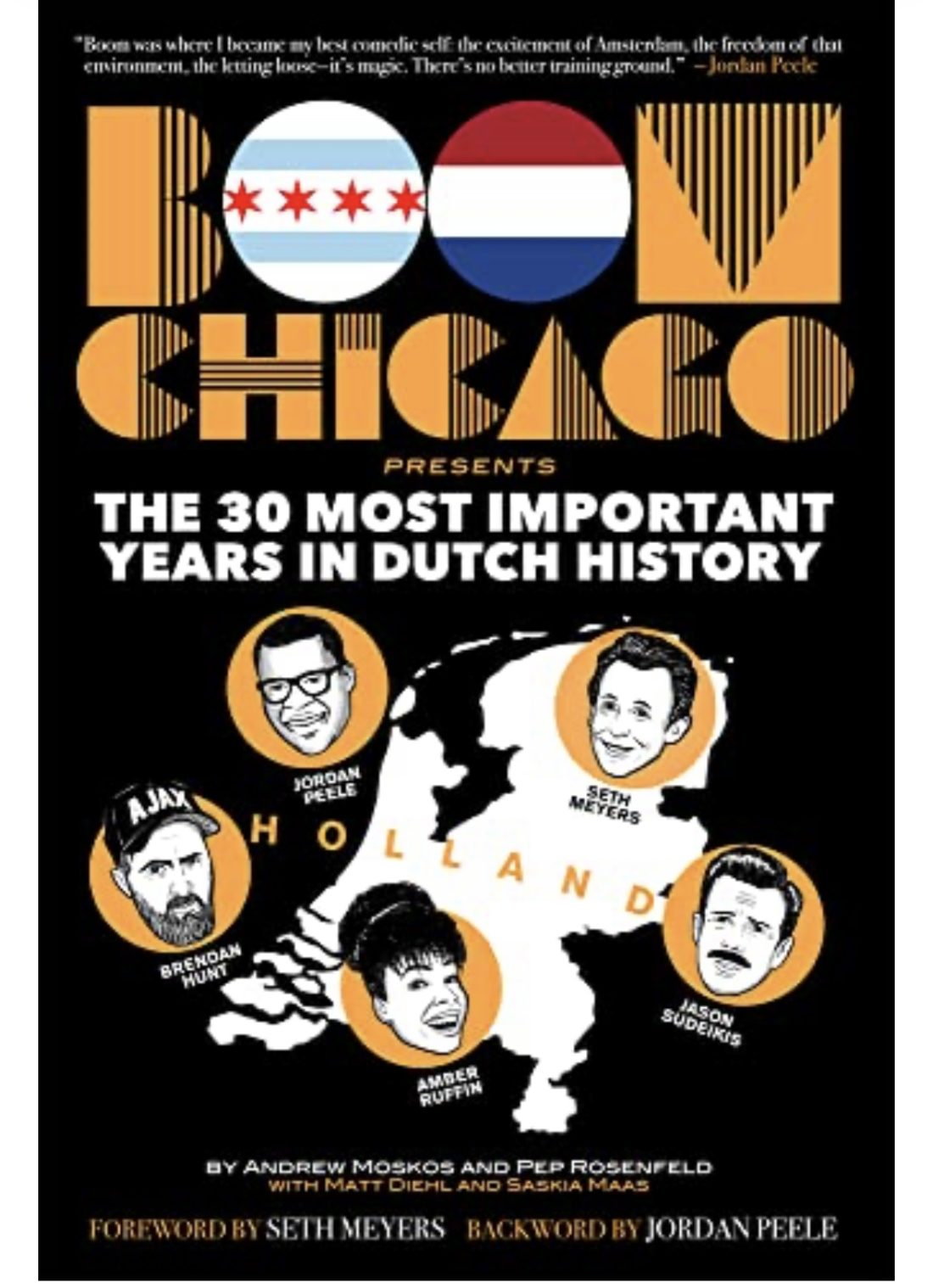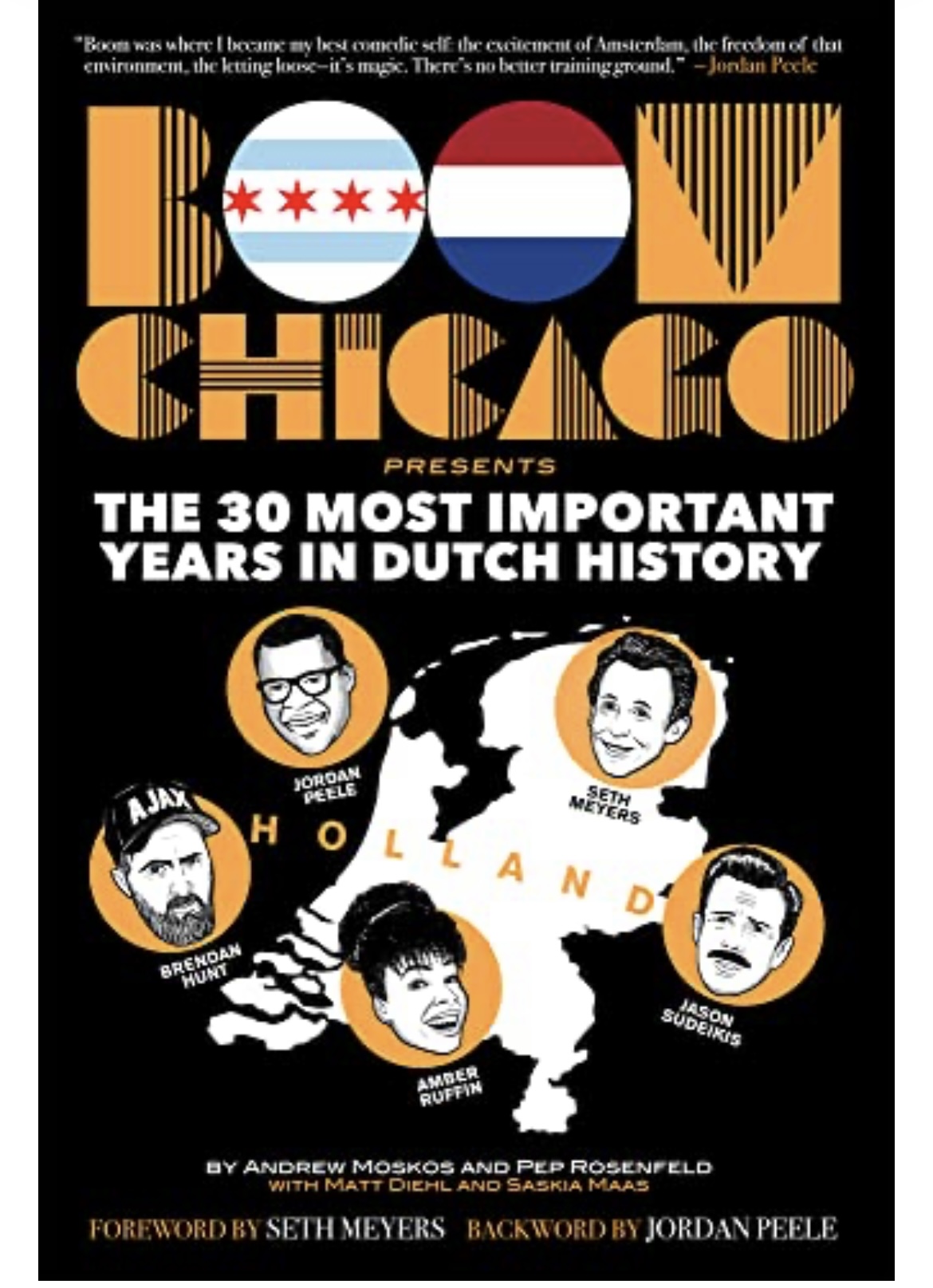 Book Release Today! The first Boom Chicago book review is in: "30 years in the history of a comedy club in a way that totally defies expectation."
4 July, 2023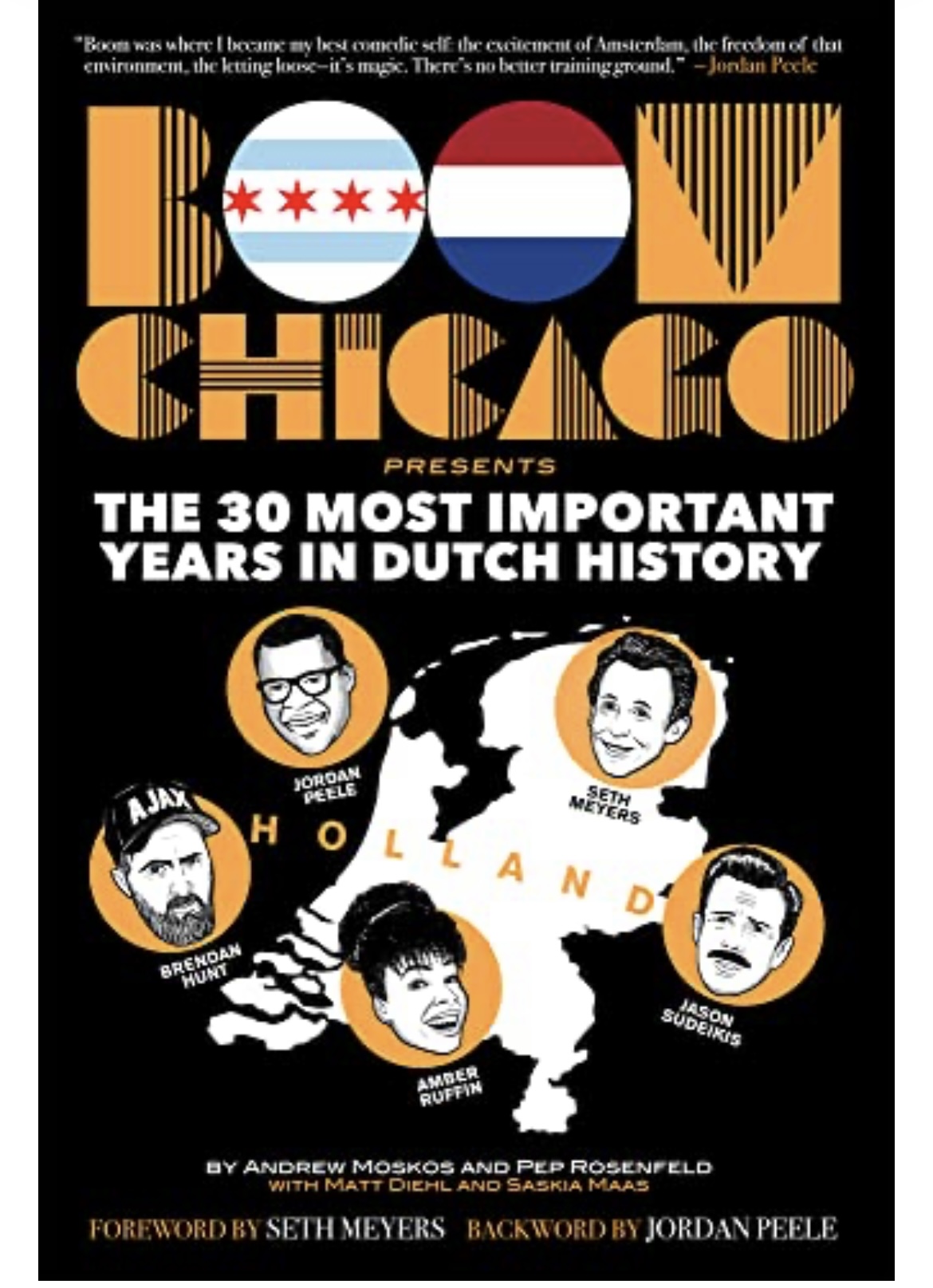 As a contributor to this book, I can say I'm very happy with the way it came out. And here's a review that agrees with me. Reviewer Jack Helbig wrote about Boom Chicago years ago in The Chicago Reader in the theater's early days. And here he is reviewing the book Boom Chicago Presents the 30 Most Important Years in Dutch History. Helbig writes: "It is at once a book hard to put down, and hard to read straight through from start to finish.  (I did a lot of skimming; you will, too.)"
Jack, you have no idea. This book first appeared with a Dutch publisher in 2018 for the 25th anniversary, and it was even more of a mismatched patchwork. This new version is totally revised, by author Matt Diehl. He went to great lengths to create a readable oral history of Boom Chicago's first 30 years.
Helbig: "Large swatches of the book look and read like an oral history, in which prominent and not so prominent BookChicago alums prattle on, reminiscing  about moments in BoomChicago's rise from a ragtag group of improv comedians performing in 1993 in the back of dive bar to hothouse for creating future celebrities to a bone fide part of Dutch comedy world. As oral histories go, it's not bad stuff."
I'm glad he remembered to mention the "not so prominent." I feel included. Indeed, I was a contributor to this book, along with Rob Andristplourde. Since we both arrived at Boom Chicago in the early days, we were there for many signature Boom Chicago events. Hence, Yes we took part in the interviews. And we contributed the 'Meet the Cast' section, full of anecdotes about all the "prominent" as well as "not so prominent" alumni.
Here's a link to the review:
https://bookandfilmglobe.com/uncategorized/the-most-important-30-years-in-dutch-history-boomchicago/
Buy the book here:
https://boomchicago.nl/search/book/
Join us in Amsterdam for the book launch at American Book Center 11 July 15.00 –
https://abc.nl/events/event-details/book-launch/3190
And I also talk about some Boom alumni in my book The American Netherlander: 25 Years of Expat Tales.
https://gregshapiro.nl/greg-shapiros-new-book/