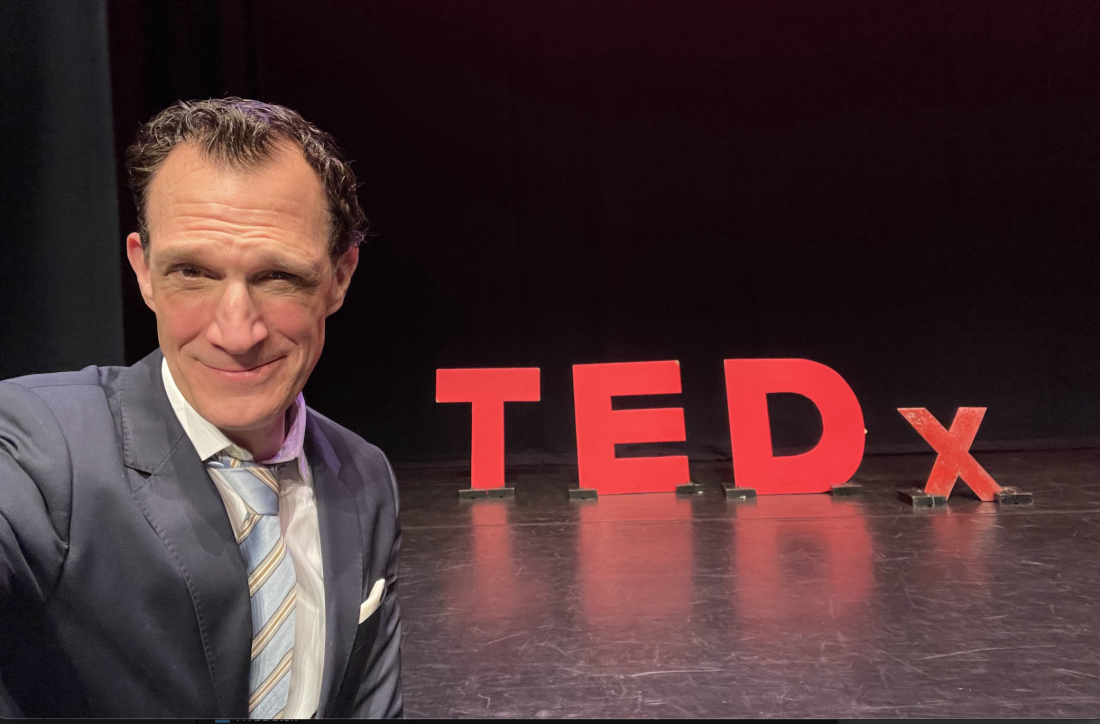 The EU Needs a Late Night Comedy Show | a TED Talk by Greg Shapiro
6 April, 2022
Now that Europe's best-known comedian is busy doing his Winston Churchill impression in Ukraine, Europe needs a new Head Comedian. Putin's invasion of Ukraine has given a big boost to European unity. Time to capitalize on our common sense of community?
Now more than ever, the EU needs a late night comedy show.
Granted, this argument is one I've been making for years. In fact it was in 2021 that I made this TED talk for TEDx VU Amsterdam: 'The EU Needs a Late Night Comedy Show.'
It has been proven: Comedy helps cognition, especially in younger demographics – exactly the ones we need to engage. In America, a majority of 18-35 year-olds say they get most of their news from late night comedy programs, like The Daily Show. And for good reason! Jokes engage emotion. Emotion aids cognition.
More specifically, a study from the University of Pennsylvania concludes that humor helps people remember news better. And it makes them more likely to share the news with others. (watch the video)
Maybe there's a reason for the popularity of comedy shows like The Daily Show, The Late Show, and Late Night with Seth Meyers (my former colleague).
WHY IS THERE NO LATE NIGHT COMEDY SHOW FOR THE EU?
In a way, there is. In 2017, Dutch late night comedian Arjen Lubach achieved international success with his viral video 'Netherlands Second,' (for which I provided the voice). There are German late night comedians like Jan Boehmermann and Oliver Welke.
Personally, I've hosted my a late night comedy show in the Netherlands: COMEDY CENTRAL NEWS: Because Dutch News is News Too. I've even hosted a YouTube version of a show called THE UNITED STATES OF EUROPE: Giving EU leaders the respect they deserve by ridiculing them on a regular basis.
My mission was to create a network of EU comedy correspondents. I would still love to make this dream a reality. All I would need is a generous subsidy from an intra-governmental agency that's happy to throw away money on hopeless projects in arts & culture.
…THAT'S THE VERY DEFINITION OF THE EU. 
If you fund it, I will come.
The United States of Europe: MAKING FUN OF THE EU, THE AMERICAN WAY. 
WATCH: