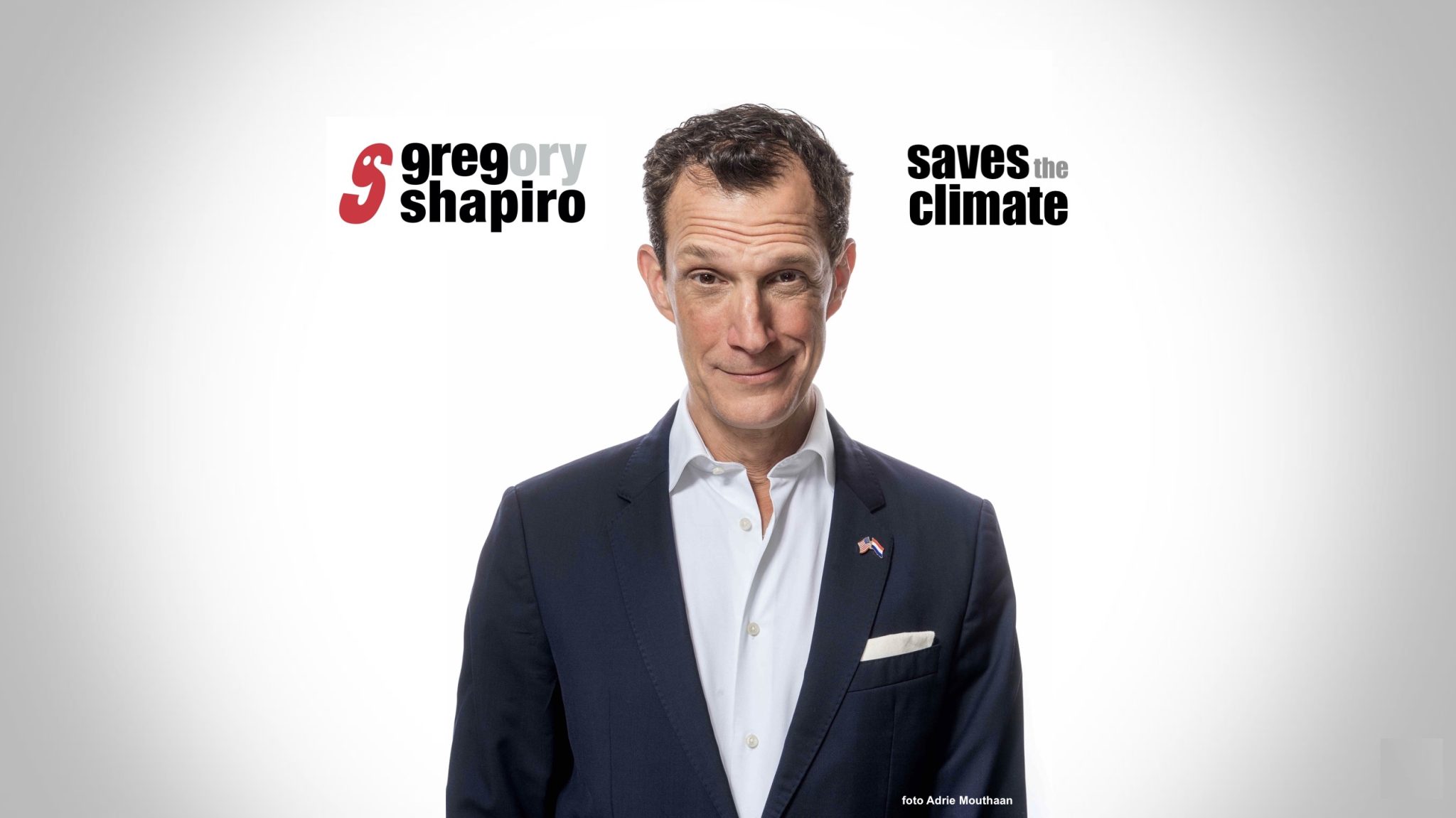 GREG SHAPIRO SAVES THE CLIMATE – 60 minutes of Climate Good News
24 September, 2023 in Amsterdam
Click here for tix:
Nutty Anita's Amsterdam 24 sept. 19:30
In the Netherlands alone, there are solar-powered cars, wind-powered trains, garbage-powered trucks – and toilet-powered home heating! Comedian Greg Shapiro shares an hour of uplifting environmental game-changers and asks "Why aren't we ALL doing this?"
Maybe it's because the Netherlands is addicted to modesty. The Netherlands doesn't get nearly enough credit for their innovations – because that's exactly how they like it. The entire country is allergic to anything resembling bragging. Scheppen, goed. Opscheppen, niet goed.
Netherlands, you need a sidekick. You need a wing man. You need a cheerleader! Enter The American Netherlander: Greg is Dutch enough to be proud of the Netherlands; but American enough to be way too loud about it.
"Yes 90% of climate news is bad. But if you ignore the 10% that's good, you'll go 100% crazy."
– Greg Shapiro
Preserve your mental health and come see GREG SHAPIRO SAVES THE CLIMATE.

Stories from the Expert
After being the voice of Trump in the 'Netherlands Second' viral video – and giving that man even more attention – Greg Shapiro wanted to do something positive for humanity. Now he's known for boosting Dutch green startups and innovators. Greg has hosted events for Dutch solar-powered cars, lab-grown meat, garbage-powered trucks, offshore wind, water purification, the energy transition, a sustainable chicken farm, the European Sleeper train, Extinction Rebellion – and even for Shell. Come hear the stories from the front lines – and behind the scenes.
Greg Shapiro (Boom Chicago, Comedy Central, ZDF) has written and performed 6 solo shows including Leaving Trumpland and How to Be Orange. As author, Greg has written books such as How to Be Dutch: the Quiz and his latest The American Netherlander: 25 Years of Expat Tales.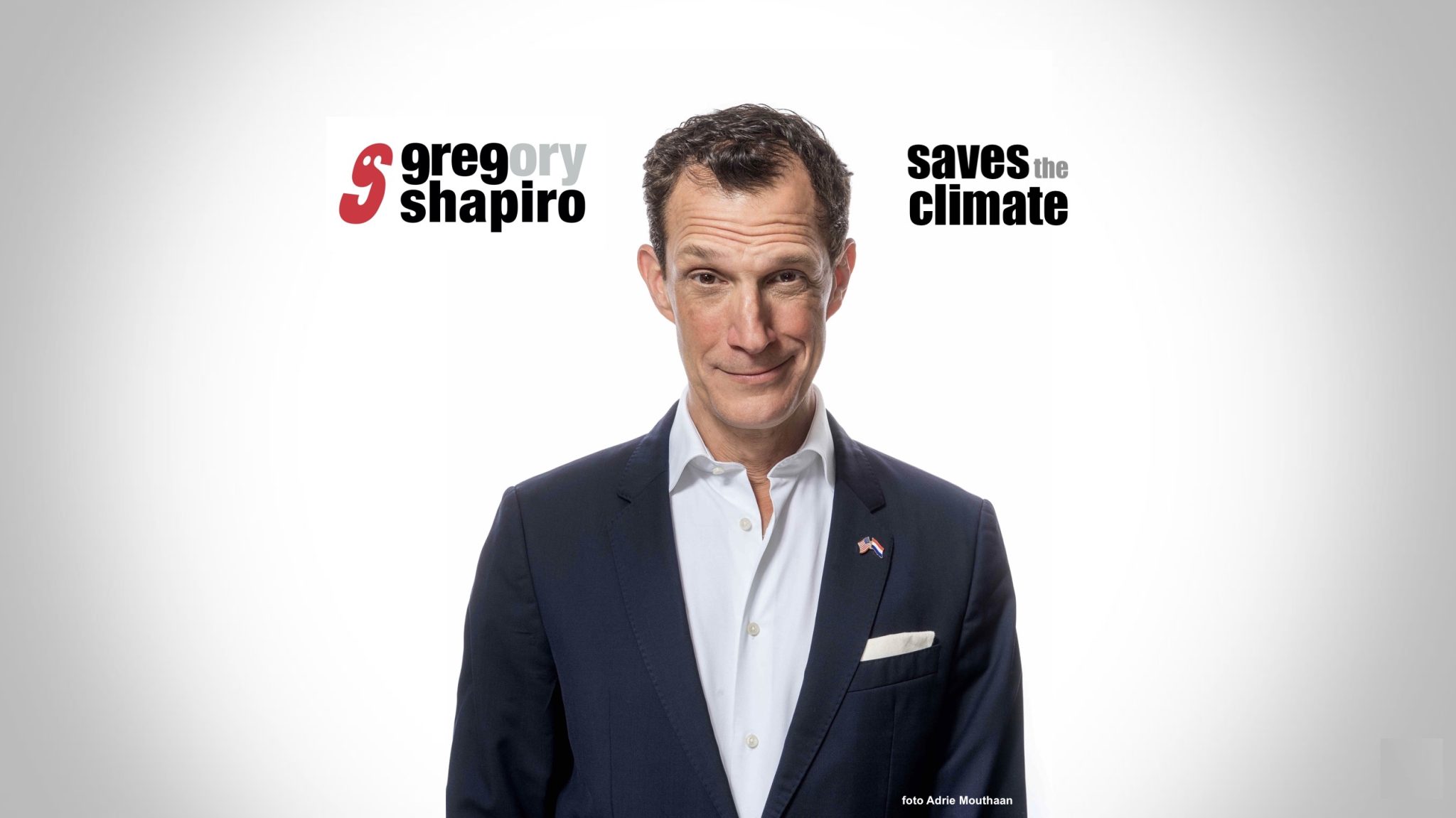 For more of Greg's Solo Shows, see the ARCHIVE
https://gregshapiro.nl/greg-shapiro-web-archive/