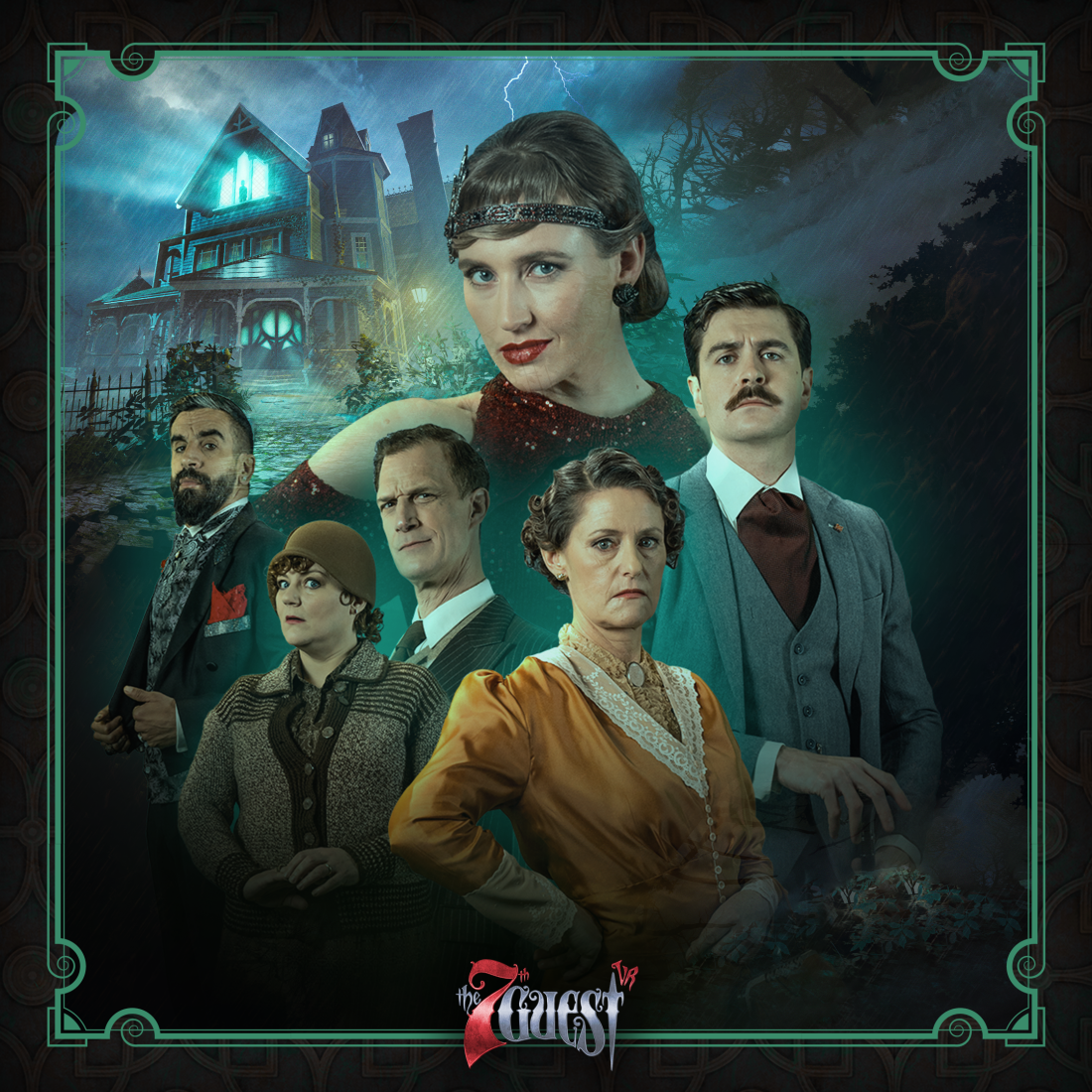 Shapiro Shares '7th Guest' Reviews – from the remake of the classic video game
16 October, 2023
This week I'm in the premiere of a classic video game remake – The 7th Guest. As one of the 6 guests in the storyline, I can say that it was super fun to make… And early reviews are saying it's also super fun to play. Well done Vertigo Games – I can't wait to play it myself!
Here's an updated preview:
And here are some early '7th Guest' Reviews.
Review: GamingTrend

The 7th Guest VR hands-on preview — A Virtual Reinvention of a Classic
"Equal parts reinvention and homage to the past, this new version is everything my brain remembers the original to be, only now it's real."
https://gamingtrend.com/feature/previews/the-7th-guest-vr-hands-on-preview-a-virtual-reinvention-of-a-classic/
Review: Screen rant
The 7th Guest VR Preview: A Potentially Groundbreaking Title For VR Gaming
"Often when titles are translated to a new platform or play style, there is a concern that what makes the game special will be lost in the process. For something that began as a point-and-click to be adapted for VR, this is even more of a pressing worry. All those worries for The 7th Guest VR should be cast aside, however, as this version of the game handles its modern upgrades excellently."
https://screenrant.com/7th-guest-vr-preview/
PREVIEWS AND BEHIND THE SCENES
Preview: Easy Allies (warning: her outfit is scary.)
Is The 7th Guest VR Scary Good? – Hands On Demo Preview
https://www.youtube.com/watch?v=BNg7J2Jw7BQ
And here's a Behind-the-Scenes blog from the screenwriter Claire Downs, on Steampowered:
"The plot of The 7th Guest reminds me of those great stories that blend horror, mystery, and witty banter, like Clue or The House on Haunted Hill (1959) starring Vincent Price. In these stories, you have this big, mysterious place and these more minor, personal mysteries woven throughout.
Shirley Jackson is a hero of mine. And, her ability to bring together horror elements and social issues was groundbreaking and so influential. It is such a fantastic opportunity to play in that kind of sandbox. Not to spoil too much, but I think with Stauf's story, we've channeled some of that, touching on themes of mortality and humanity in a fresh, fun, and frightening way."
https://store.steampowered.com/news/app/2456960/view/3741984674872329502
From the producer:
Explore The 7th Guest VR foreboding mansion, solve challenging puzzles, and uncover dark secrets. The 7th Guest VR is the ultimate mystery adventure, and it's almost time for you to experience it for yourself. Wishlist Now → http://the7thguest-vr.com
THE 7TH GUEST VR – PREMIERE 19 OCTOBER, 2023

For more Greg Shapiro as Actor & Voiceover:
https://gregshapiro.nl/greg-shapiro-actor-voiceover/