English Language Amsterdam Election Debate – Hosted by Greg Shapiro
7 March, 2022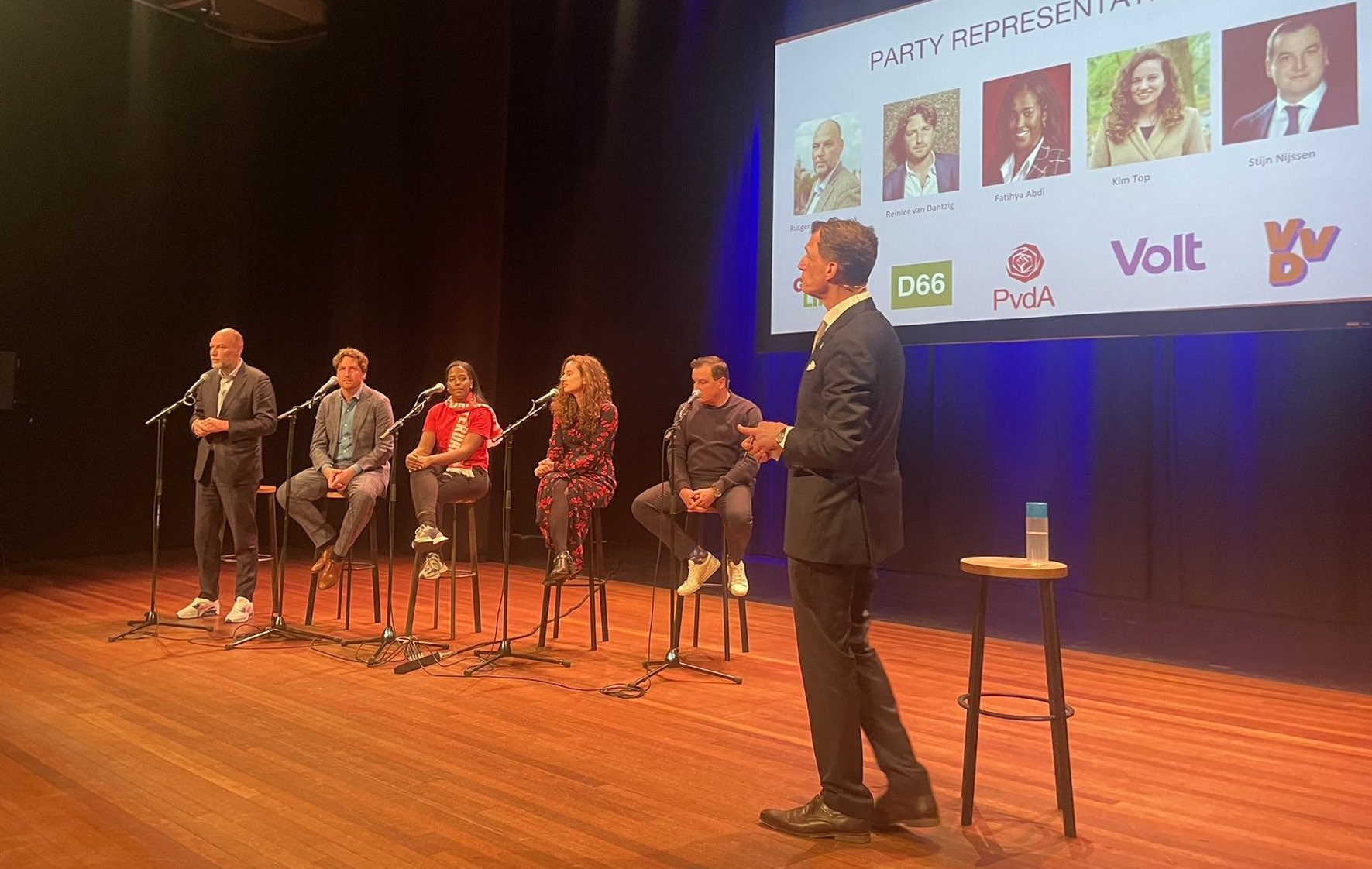 Hey Expats & Internationals! You might be able to vote in the Amsterdam City Council Elections – aka the Gemeenteraadsverkiezingen.
Basically, if you've been living here long enough you can pronounce the term Gemeenteraadsverkiezingen, then maybe you can vote in the Gemeenteraadsverkiezingen.

Election Day is next Wednesday, 16 March. And on 9 March I hosted the ONLY English-language election event in Amsterdam. Here are some highlights.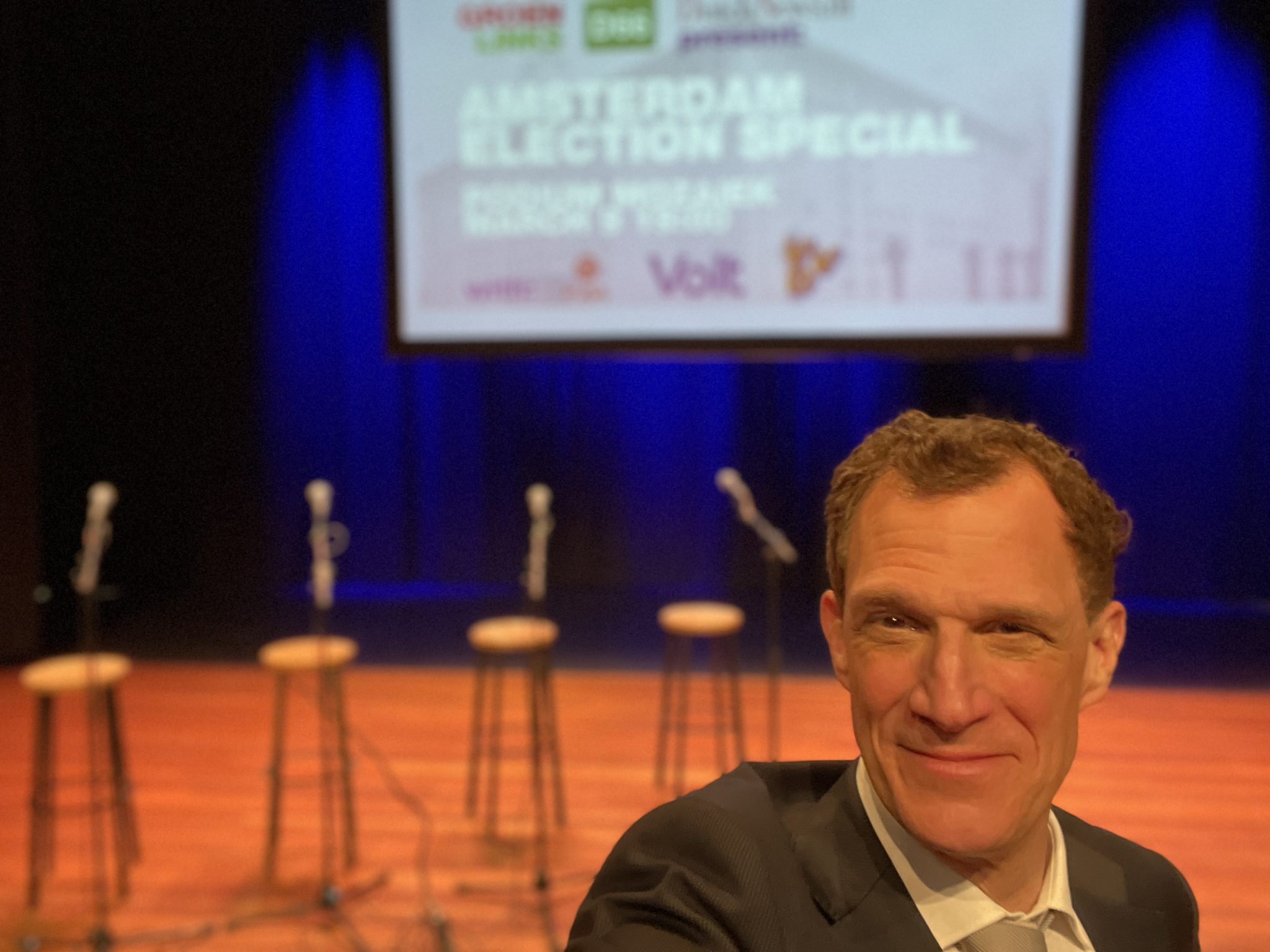 As the host, I started out with a comedy version of the basics: If American politics is quite Bipolar, then Dutch politics has Multiple Personality Disorder. Even in Amsterdam – with only 45 seats in city council – there are 15 different parties. And there are 26 parties running in the upcoming election! That means there are 11 parties that have never existed before – and may never exist again. That's the nature of Dutch politics: the smaller the country, the more they like to disagree.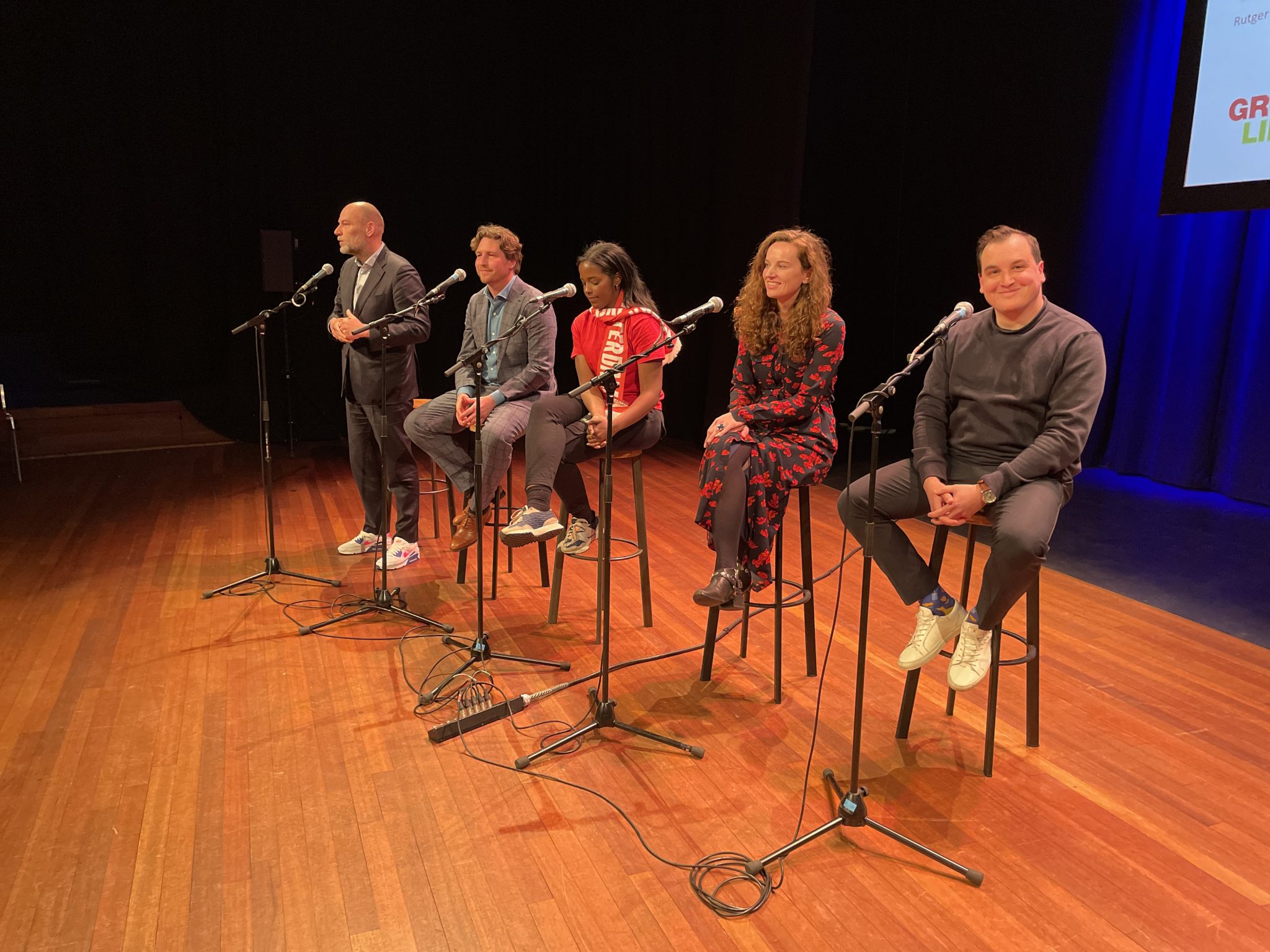 Onstage last night we had three parties from the current city council coalition: GroenLinks; D66 & Labor PvdA. We also had VOLT – who have never campaigned for city council before. And we had VVD who are in city council – but not in the ruling coalition.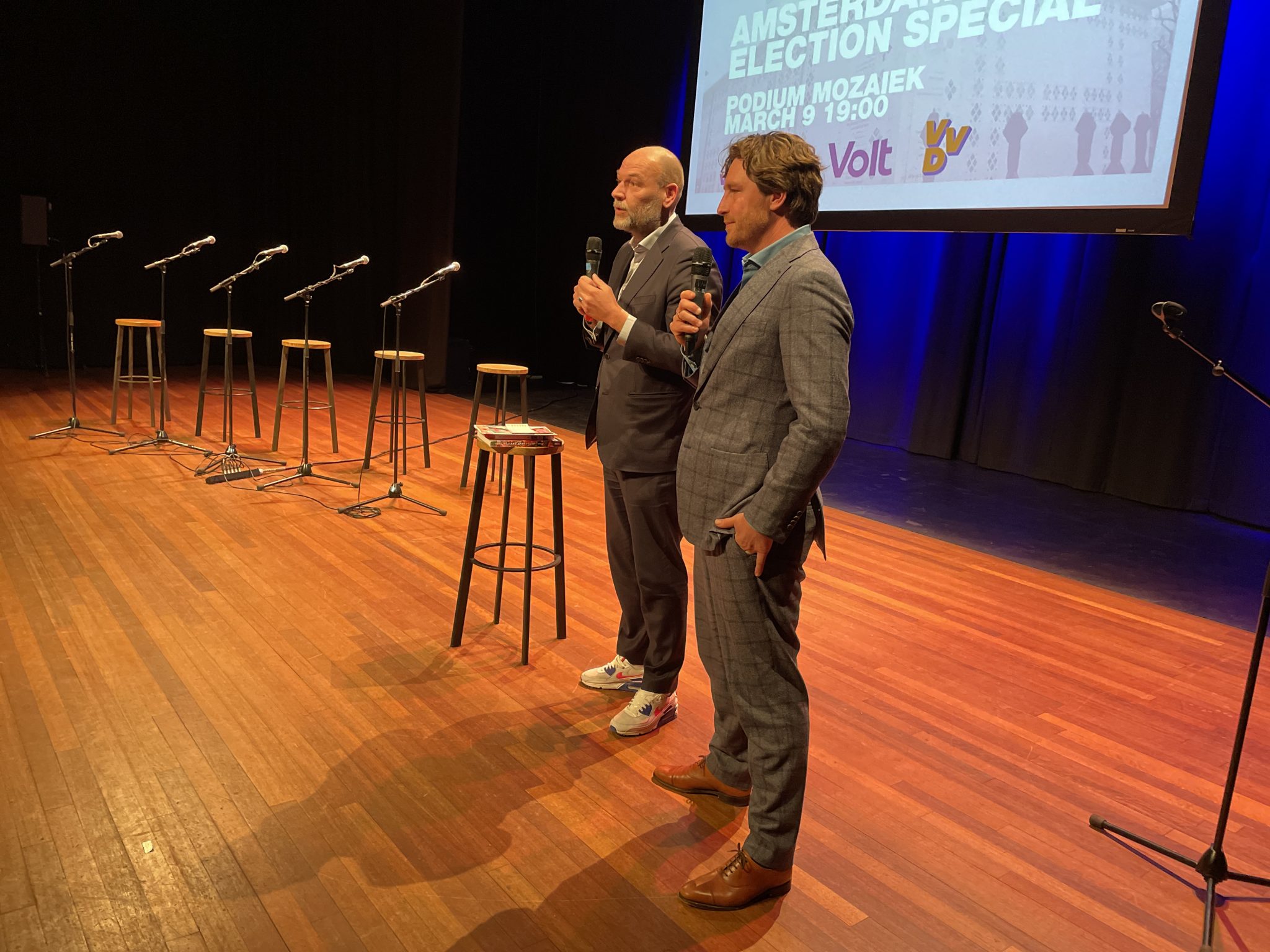 As the host, I welcomed the 100+ people in the audience, and I subtly switched from my native English to ESL 'English as a Second Language.' That also helped the five politicians on the panel, who were each rather nervous about their level of English. As expected, everyone's English was FINE… with a few exceptions.
"If you live in an old house, you need isolation. The city needs to provide isolation. Isolation for everyone!" I quickly pointed out that in English it's called INSULATION. That's very different. 
HOUSING
There's more housing coming! Pre-fab houses, 3-D printed houses, and floating houses. And if you're smart you'll get a floating house, because this city is going to be underwater soon.
SUSTAINABILITY
Thanks to Putin, everyone in Europe is now desperate to get off of fossil fuels. GroenLinks wants more solar, more insulation and even 6-7 wind turbines on Amsterdam land. I had to ask Rutger from GroenLinks "Why has Amsterdam been cutting down so many trees?" And admitted "It's bad for optics," but the truth is many trees that were planted 30 – 40 years ago were not well planned, and now their root systems are destroying canal walls, city streets and foundations. They've been replanting new, proper trees. But that doesn't stop Thierry Baudet from putting tree stumps in his campaign photos.
ARTS / DIVERSITY
Well, since GroenLinks & D66 chose to hold this event at Podium Mozaiek, I guess that shows they support diversity as well as the arts. Anything is better than the place they had four years ago – the Marktkantine. Yuck.