Greg Shapiro's How to Be Orange: an Alternative Dutch Assimilation Course – his first book (2013)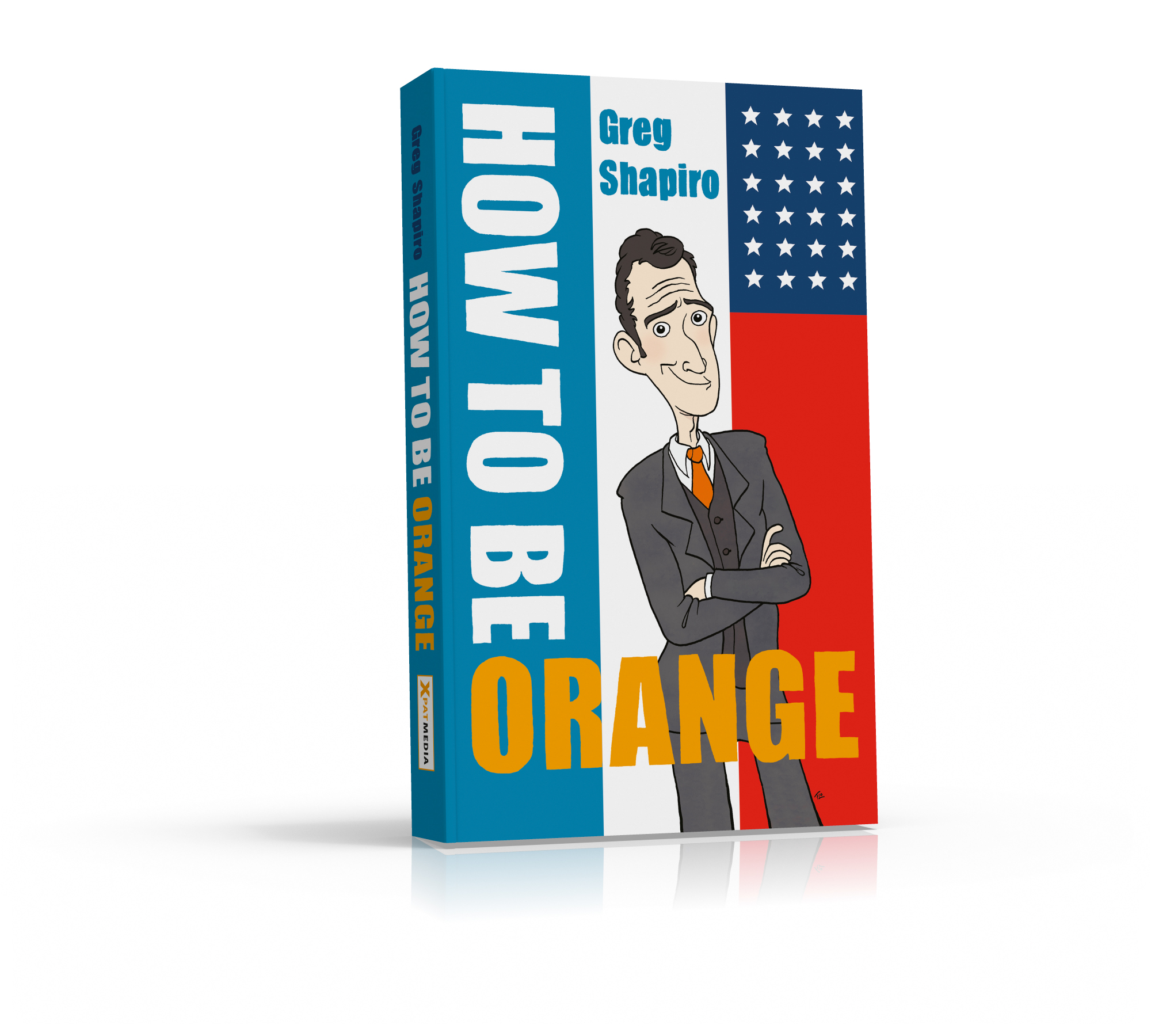 BOOK PROMO
Greg Shapiro wrote How to Be Orange – his first book – based on the TV standup special How to Be Orange in 2012.
Gregory Shapiro – the American Netherlander – brings you a must-have alternative to the Dutch assimilation course. What is the true Dutch identity? Shapiro shares his hilariously clumsy assimilation into Dutch culture and blasts some well-known stereotypes along the way. The book includes questions from the real Dutch Assimilation Exam, whose logic Shapiro delightfully dissects to reveal the Dutch identity they'd rather you didn't know. How to Be Orange includes a photo essay of the most awkward Dutch product names and is illustrated by award-winning cartoonist Floor de Goede.
How to Be Orange makes you redefine the Holland you thought you knew. Shapiro examines the dialogue from Pulp Fiction to find out how many 'little differences' are now different. He asks 'If Holland is the Drug Capital of the world, why is it so hard to get antibiotics?' And Shapiro tells how the Dutch tradition of Zwarte Piet made his children dress up in blackface.
If you're looking for an official guide to Dutch culture, this is not it. If you're looking for one man's completely subjective and utterly biased impression of Dutch culture, this book is for you.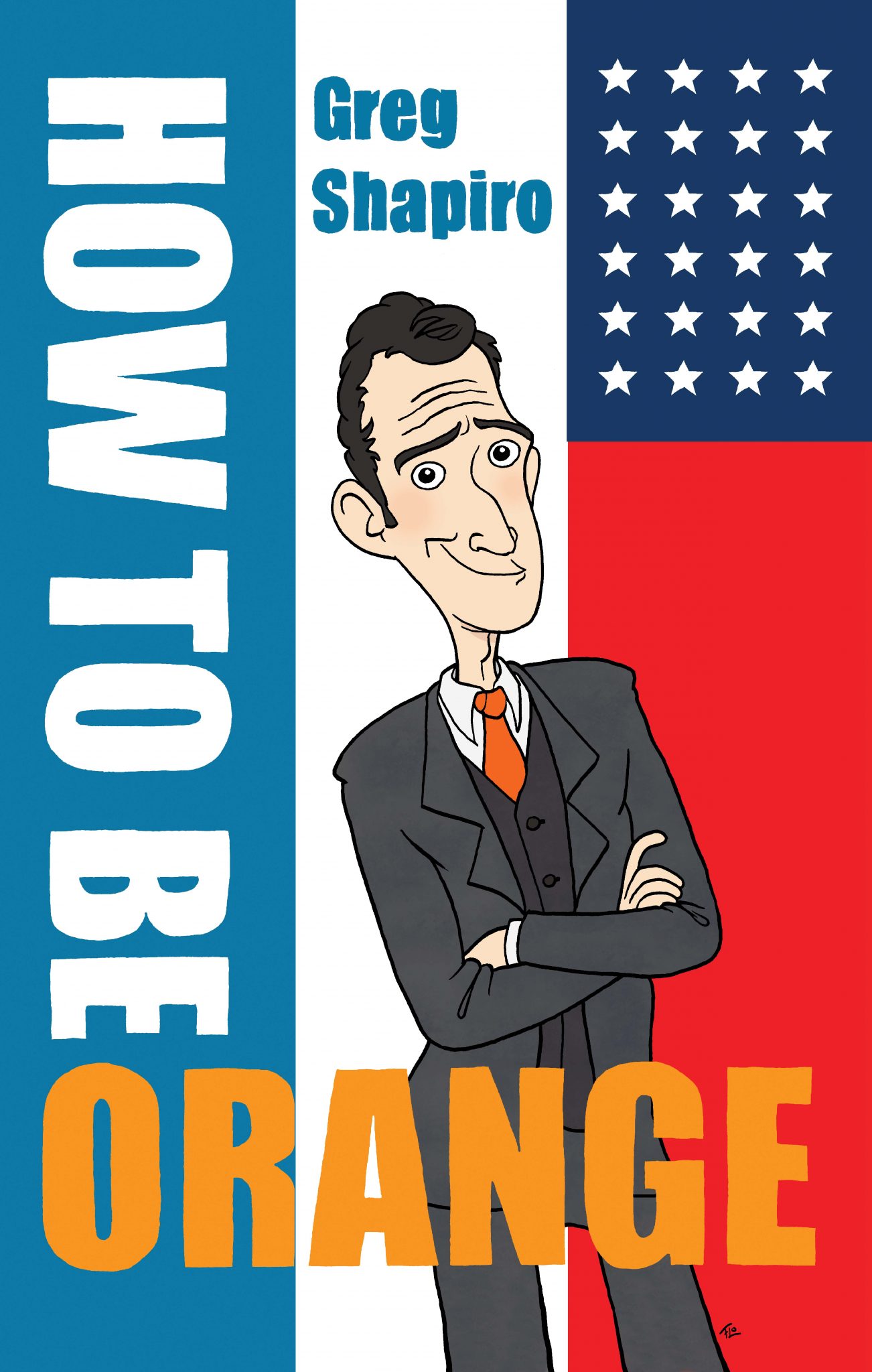 BOOK REVIEW
Greg Shapiro How to Be Orange 'Humorous, funny, hilarious. Very nice book.'
– NBD Biblion Dutch Library Administration
13 nov 2013
"In 1994, American comedian and columnist Greg Shapiro came to Nederland to perform and to write. By now he has a Dutch wife and 2 children, and he's been living here almost twenty years.  As an American, he reports having had a bit of culture shock, to say it mildly. In this book, he describes his confrontations with Dutch culture and society – and how he experiences it as an American Netherlander. This English-language book consists of humorous columns, in which all elements of Dutch society are thoroughly teased.
He begins with the Dutch identity and Máxima's famous quote, and he takes on the subject of the multicultural society, Dutch Calvinism, the reputation for cheapness, how the Dutch see themselves, our corporate meeting culture, bikes, cars and parking problems, Dutch education and our 'striving' to be average, the oft-maligned service sector, and finally a list of questions from the actual Dutch assimilation exam. Funny illustrations and color photos with hilarious observations add value to this very nice book."
J. Kroes, NBD Biblion Dutch Library Council
GREG SHAPIRO HOW TO BE ORANGE ON AMAZON
https://www.amazon.com/How-Be-Orange-Alternative-Assimilation-ebook/dp/B00J27OGK2
GREG SHAPIRO'S LATEST BOOK is an anthology of How to Be Orange + his second book How to Be Dutch: the Quiz.
https://gregshapiro.nl/new-book/
GREG SHAPIRO HOW TO BE ORANGE: THE AUDIOBOOK on YouTube