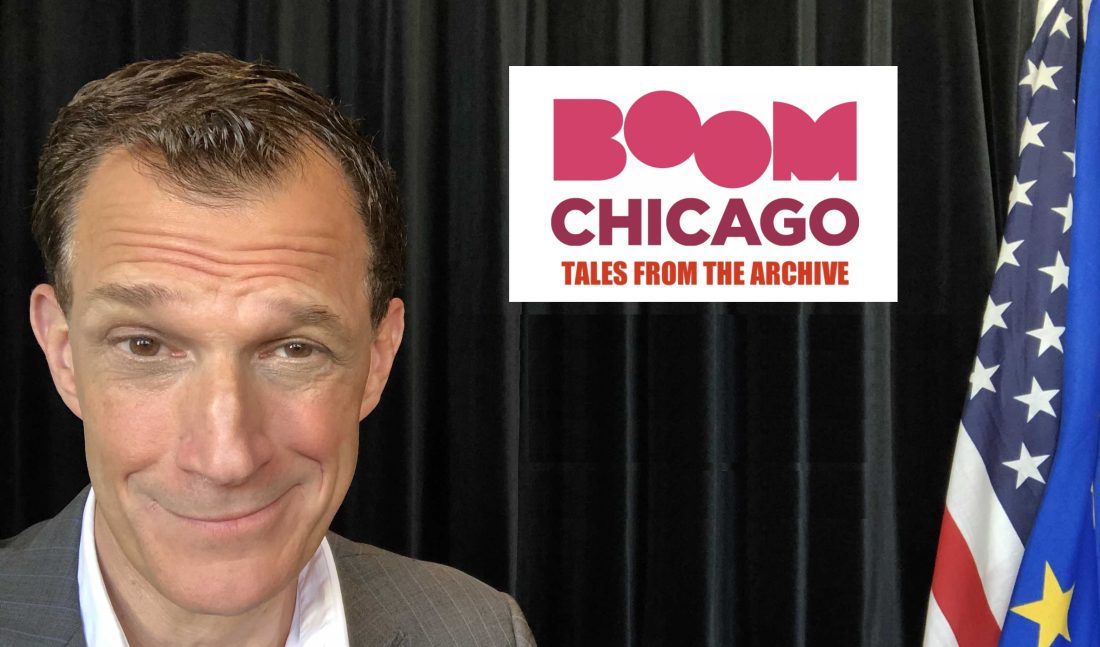 September 12, 2023
In
Blog
SHAPIRO BOOM CHICAGO TALES
12 Sept., 2023
In its first 30 years, Boom Chicago Comedy Theater started the careers of Seth Meyers, Jordan Peele, the Ted Lasso creators – and me. Now it's time to share some classic tales from their Origin Stories. Time for Shapiro Boom Chicago Tales!
I came to Amsterdam to work with the Boom Chicago comedy theater for just one summer – and 30 years later, I'm still here. Along the way, I've worked alongside so many now-famous folks, playing improv comedy – where the Golden Rule is Make your partner look good onstage. "Make your partner look good!" And looking at their careers – versus mine – I think I did my job extremely well.
BOOM CHICAGO TALES FROM THE ARCHIVES
In this video series, I share some backstage stories – from 1 person you might have heard of and 1 person you might not have.
This episode: Jordan Peele & Dave Buckman.
You might know Jordan Peele for winning an Oscar for his film Get Out in 2017. But back in 2001, he started playing comedy with us in Amsterdam.
As Jordan writes in the Boom Chicago book: "The biggest laughs I've ever been part of, or seen, were at Boom Chicago. Going to Amsterdam actually gave me more experience as a writer and a performer and as a human being than I would've gotten anywhere else—and with no better people."
Unfortunately – according to Jordan – these days he says he can't remember a lot of specifics from back then, because he smoked a lot of weed. From my book, I wrote: "Jordan smoked so much weed he was like Cinderella: at midnight he'd transform after 12 bongs."
Jordan smoking weed was the inspiration for a classic character bit. In the days after 9/11, performing comedy was hard. One of the first jokes we dared making on the subject was Jordan Peele and Dave Buckman portraying al Qaeda spokesmen in Afghanistan – as stoners like Cheech & Chong. Their act even made the news as the first comedians to joke about 9/11. And Jordan smoking weed was the inspiration.
Like the video? I'll make more…
Meanwhile, here's a link to the Boom Chicago book:
https://boomchicago.nl/nl/book2/
Here's a link to my book THE AMERICAN NETHERLANDER: 25 Years of Expat Tales:
https://hollandbooks.nl/product/the-american-netherlander/
And here's a link to my previous shows, incl. Boom Chicago!
https://gregshapiro.nl/greg-shapiro-web-archive/