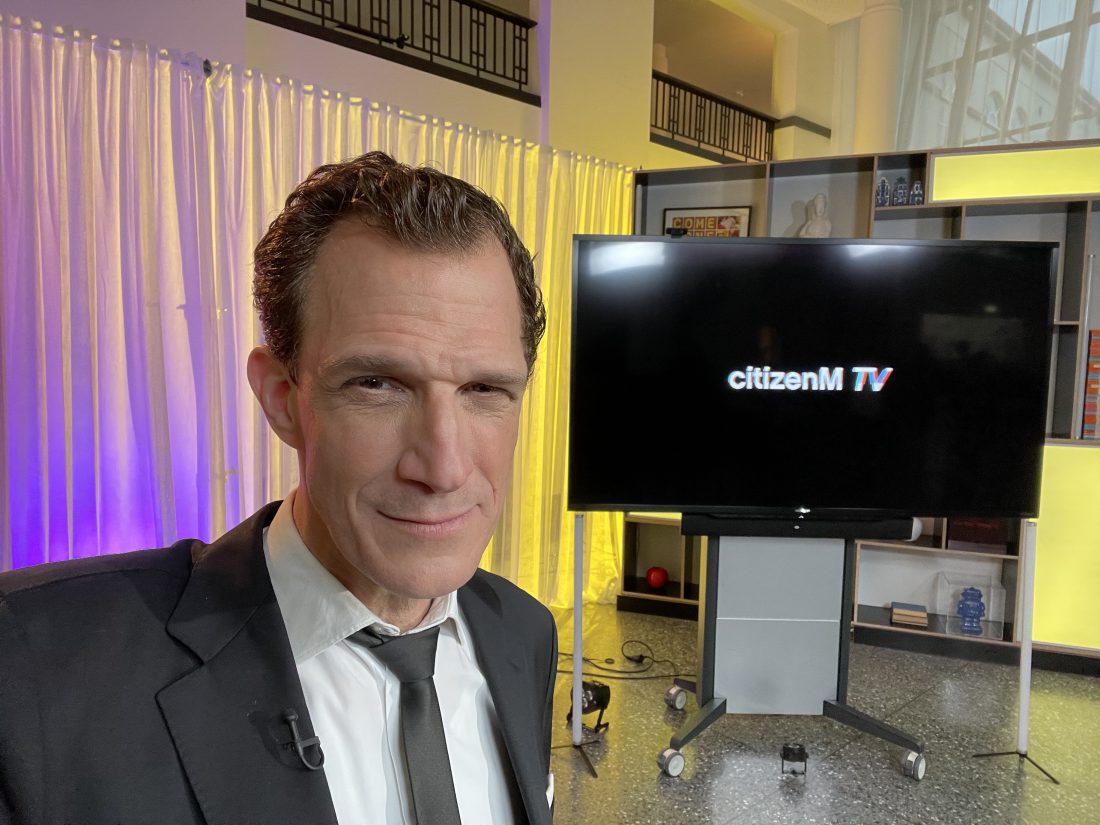 Greg Shapiro Hosts First-Ever CitizenM TV Show
Typical 2021: "Will the Covid lockdown end in time for our AGM Annual General Meeting?" In the case of CitizenM Hotels, nope. Every year, these guys have an off-site event for their whole, global team: Someplace exotic; someplace inspiring; something to keep them going for the rest of the year. But in 2021, it was time to face the ugly truth: they were going to have to livestream it.
Luckily, CitizenM HQ hired Dutch production company GRNDPA to make the livestream something special. And they hired me to host the 'First-Ever CitizenM TV Show.' Luckily, I have some history with the CitizenM folks. I was at one of their 2018 off-sites, to perform my 'Dutch Culture Shock Therapy' masterclass. It was a good show! I liked these guys.
PRO-TIP: Your Livestream doesn't need to be Live! We had 3 days of production, with plenty of time for me to meet the C-level execs and reassure everyone. We pre-recorded the transitions, and I spoke in the voiceovers. The priority on-set was to keep the vibe of a normal offsite event, as much as possible. And yes, the top management were way too dry in the first take. But with a couple of retakes – and me more actively engaging them – the managers managed to loosen up and feel like they were talking to their team, in person.
I really appreciated hearing it back in the comments, like "You made us feel comfortable Greg, it was a joy. Many thanks!"


Was everyone nervous? Of course. But not me. Which is why I also appreciated hearing "Your years of experience shine through, seeing how smooth it went."

HOW DID IT GO? See for yourself: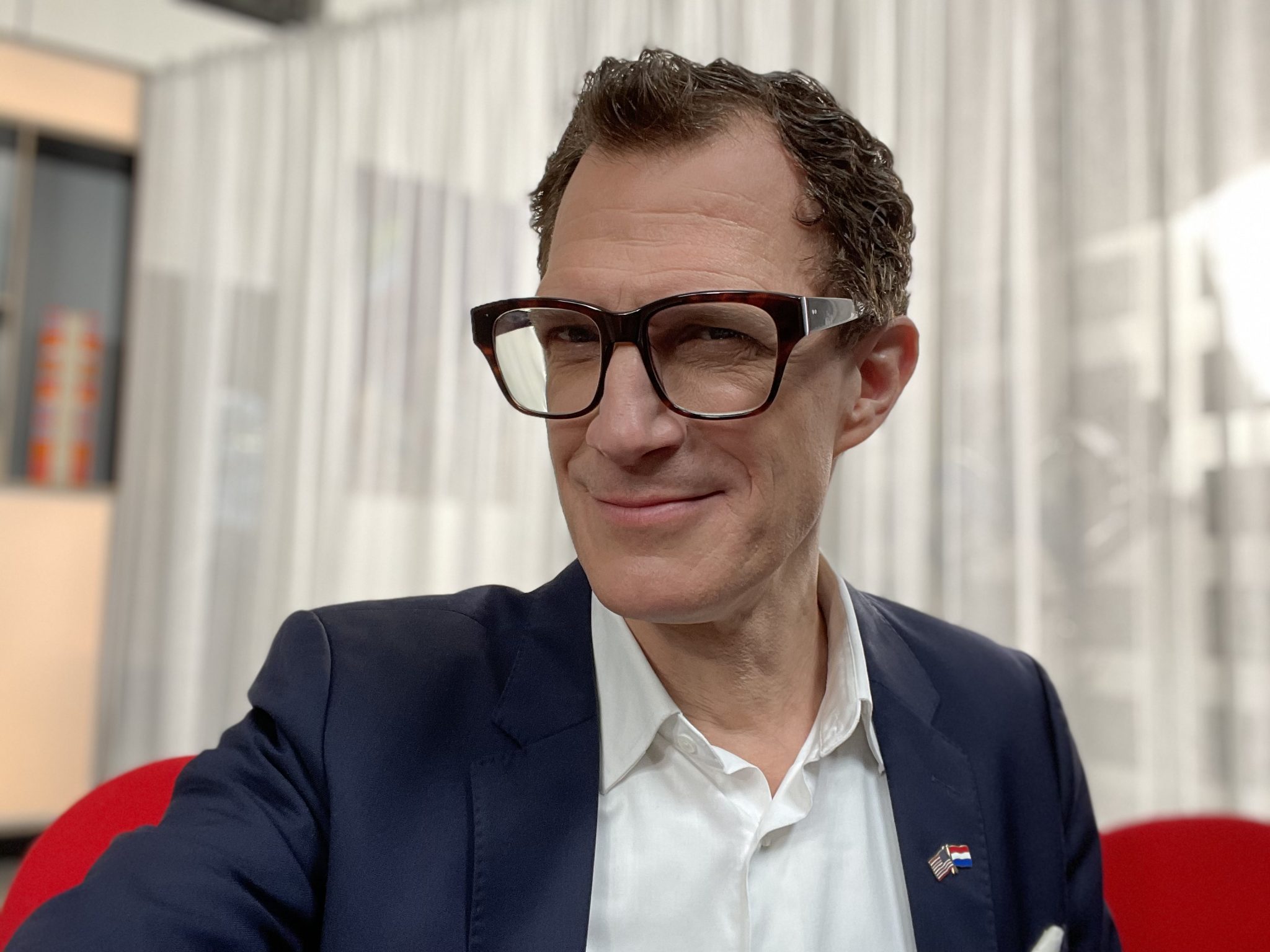 BACKSTORY
Do you know CitizenM? It's a Dutch start-up, launched in 2008 with the slogan 'Affordable luxury for the people.' They were most notable for the things they didn't provide, like bellhops. They provided automated check-in, so you could skip the check-in chat and just go straight to your room. They basically designed their dream hotel, based on the years they'd spent traveling for fashion brand Mexx. And by 'they,' I mean Mr. Rattan Cheddha and family. I'd performed for them at corporate events with Boom Chicago for years.
[In fact, I think it was 1997 when Seth Meyers and I performed a birthday show at the Cheddhas' house. That was the time we did an improv scene, where Seth had to guess the word 'Mallorca' – a place he had not heard of, at that point. Have you ever seen an improv guessing game performed so brilliantly that you wonder if it's all pre-planned? Well, this was one of those times we proved conclusively it was definitely improvised. To this day, Seth will still grind his teeth anytime someone brings up the Mediterranean Island of Mallorca.]