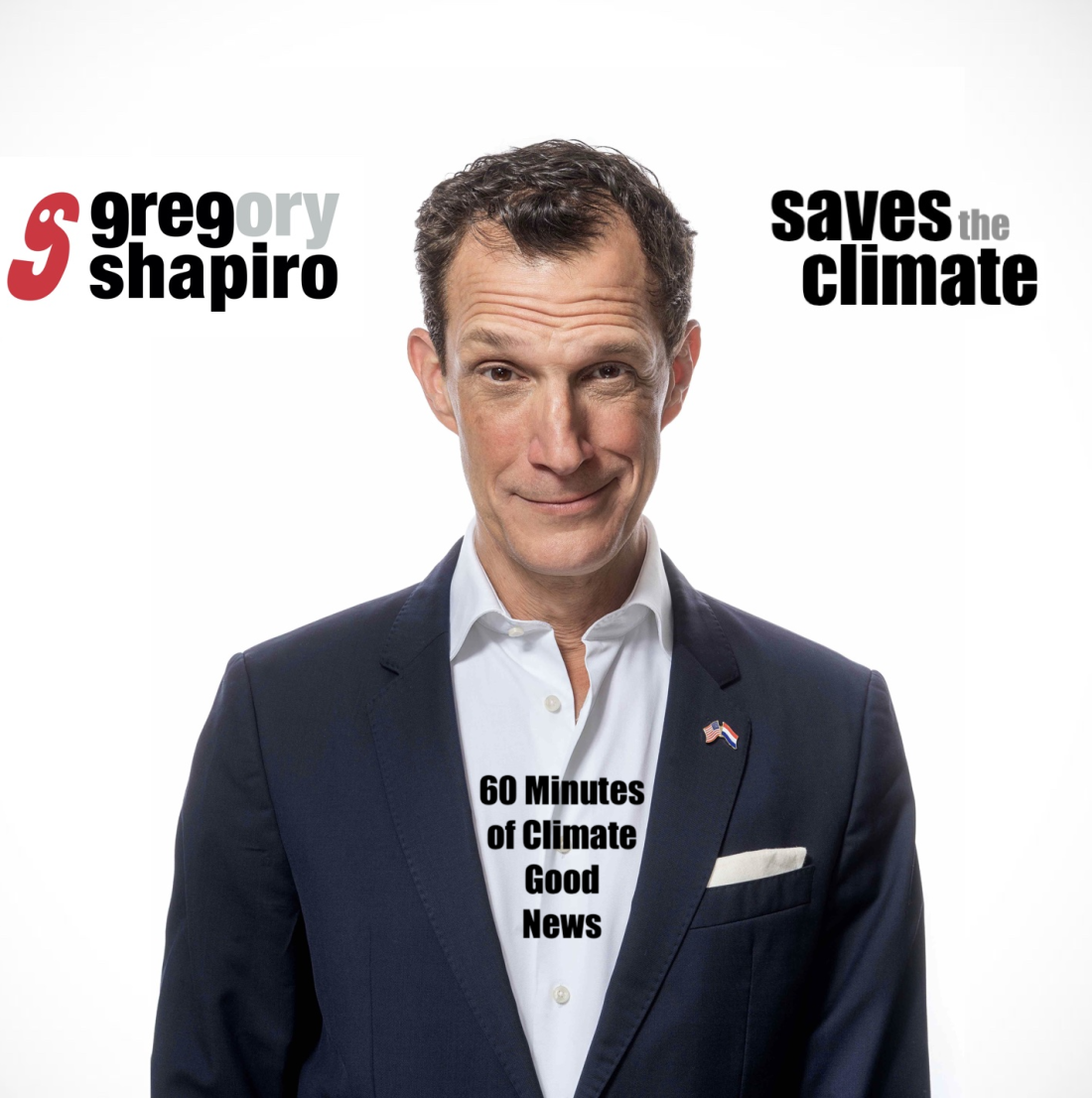 Greg Shapiro Premieres His 'ClimateGoodNews' Show
12 October, 2023
The premiere was a success! 'GREG SHAPIRO SAVES THE CLIMATE: 60 Minutes of Climate Good News' at De Nieuwe Anita in Amsterdam. The next show is 7 December in Haarlem: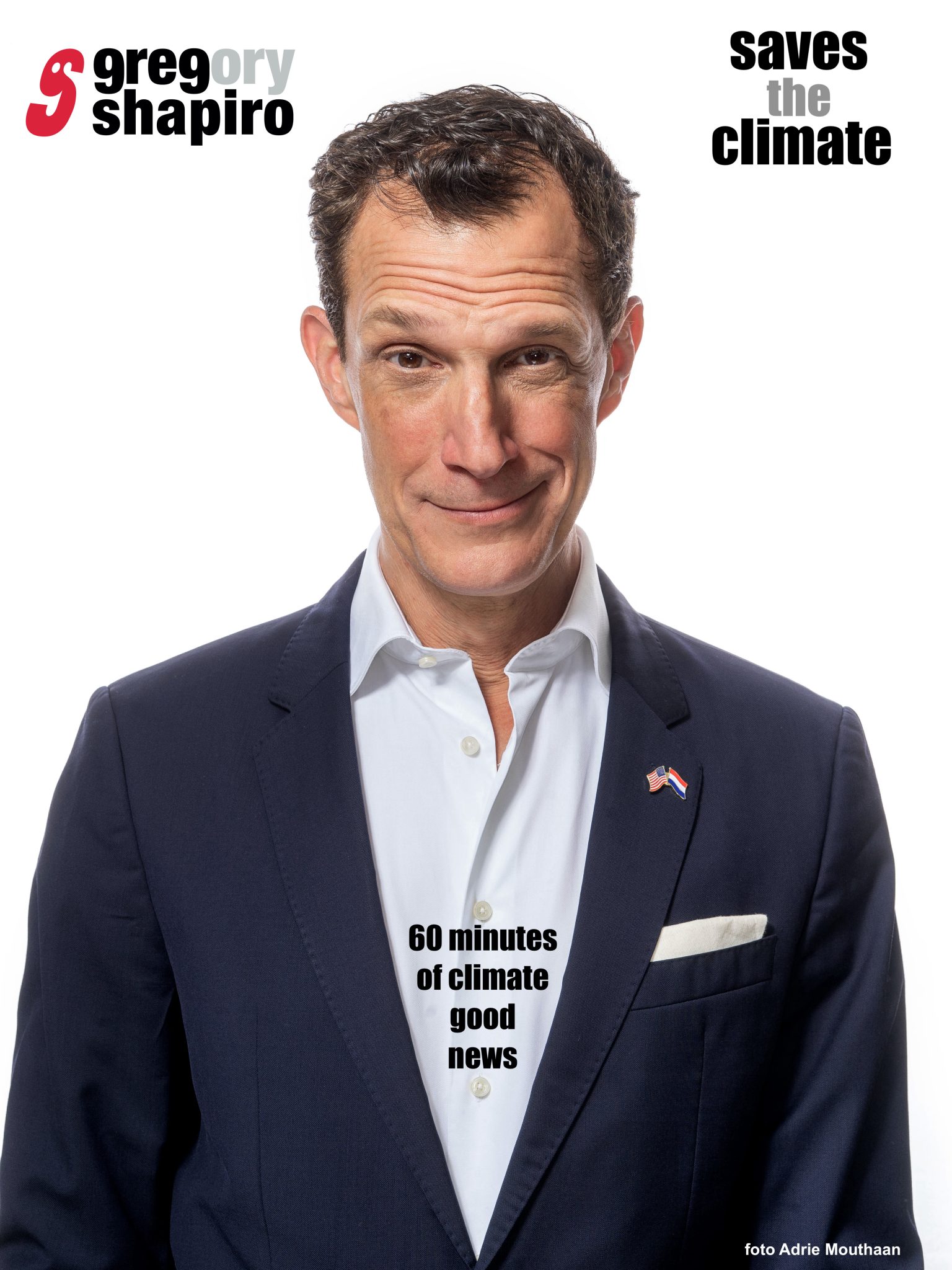 Based on a True Story
My day job involves speaking and hosting at corporate events – increasingly for Dutch green startups and leaders in sustainability. Inspiring stuff, actually. So I thought: "why not make a show about it? With d**k jokes."
So far I've got funny stories and inspiration to share about events for:
Boskalis Offshore Wind Energy
HZI Waste-to-Energy Power Plants
The European Sleeper Overnight Train (sustainable alternative to short-haul flights)
Kipster Sustainable Chicken Farm
Mosa Meat Lab-grown hamburger
NRC "How Green Are We" Survey
TU Delft Energy Transition event
TU Eindhoven Pitch Coaching for Green Startups
WUR Wageningen Food X – the food of the future
Koppert Agriculture – the Future of Farming
And I was even hired by a company called New Motion to standardize EV charging stations in Europe. But then I was fired – because apparently the startup had been bought out by Shell Oil, and Shell "wanted to move in a different direction." (f**k those guys.)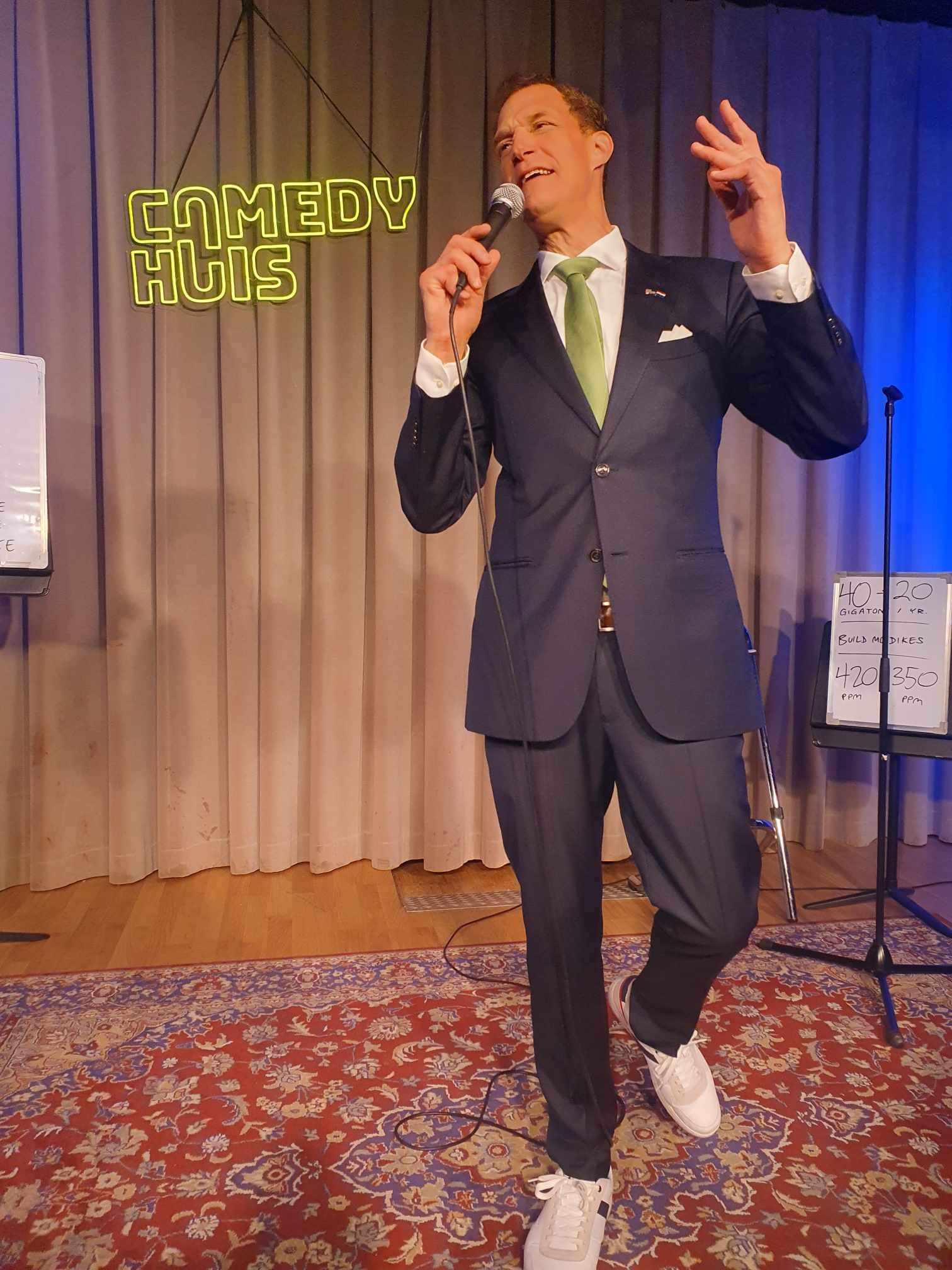 Climate Feel-Good News?
And – to be clear – when I say #climategoodnews – I'm not talking about "Feelgood News," which is largely bullshit.
In fact part of the show is about how to spot Fake Good News. For example:
Norway announces world's largest floating offshore wind farm (which will power existing oil & gas extraction).
California unveils world's largest EV fast-charging station (powered partially by diesel generators).
Indonesia introduces new biofuel for jet engines (based on palm oil).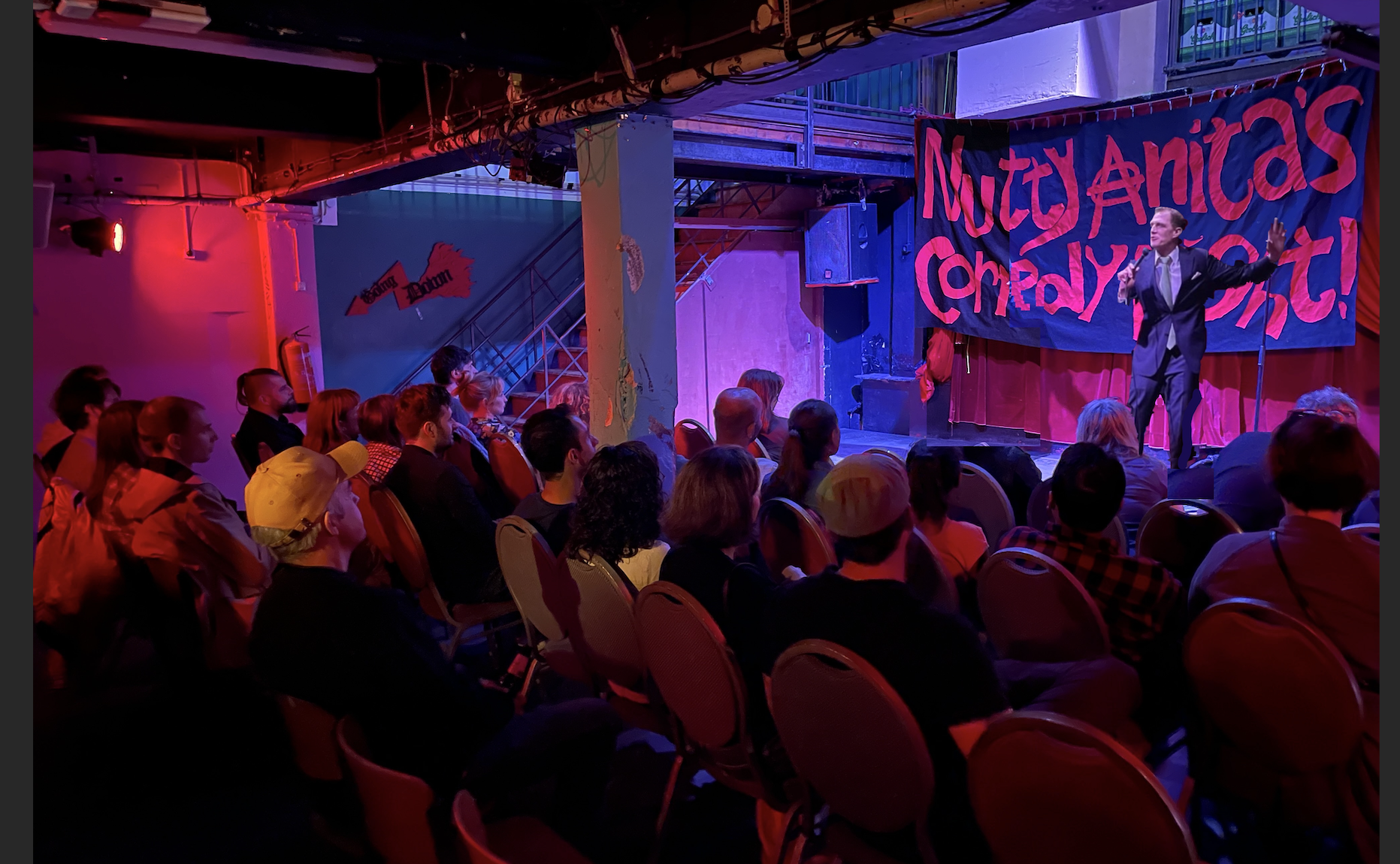 The opening was part of the Nutty Anita's Solo Nights, at De Nieuwe Anita in Amsterdam. And it was a nicely full house. Thanks to Amsterdam's 'Maestro of the underground' Ken Parsons for producing. And thanks to Amsterdam's Maeva Dolle for being the opening act. Her solo hour is well underway.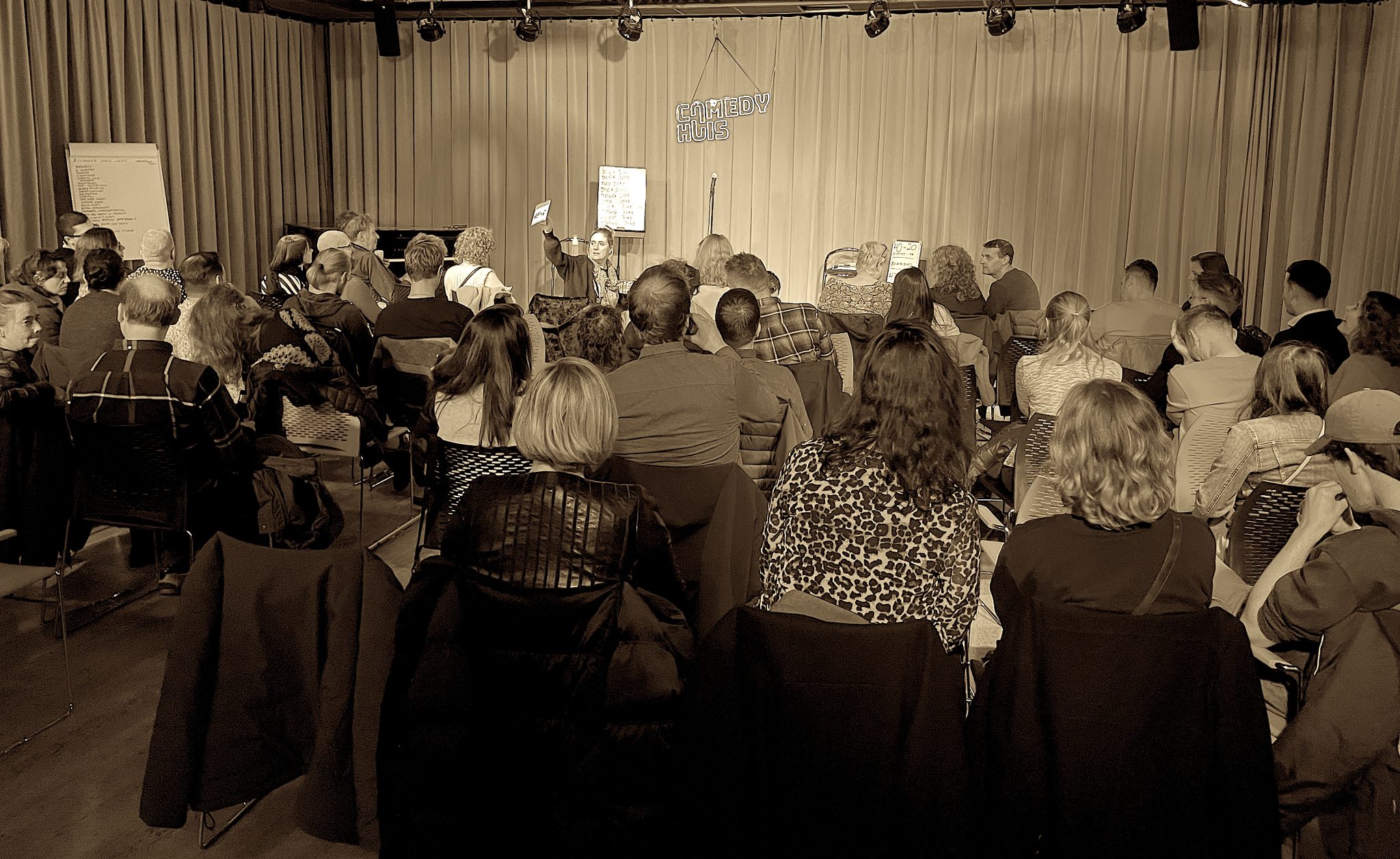 GREG SHAPIRO SAVES THE CLIMATE: 60 Minutes of Climate Good News – Thurs 7 December @De Dakkas Haarlem
https://www.eventbrite.nl/e/greg-shapiro-saves-the-climate-tickets-761757185247
FOR MORE GREG SHAPIRO GREEN-THEMED CORPORATE EVENTS: