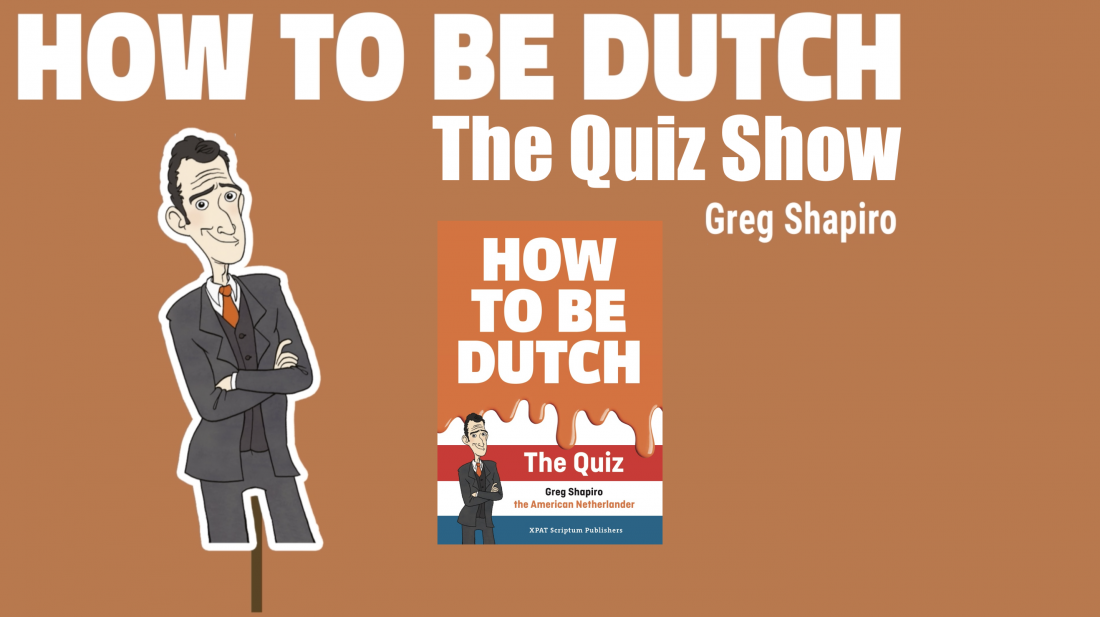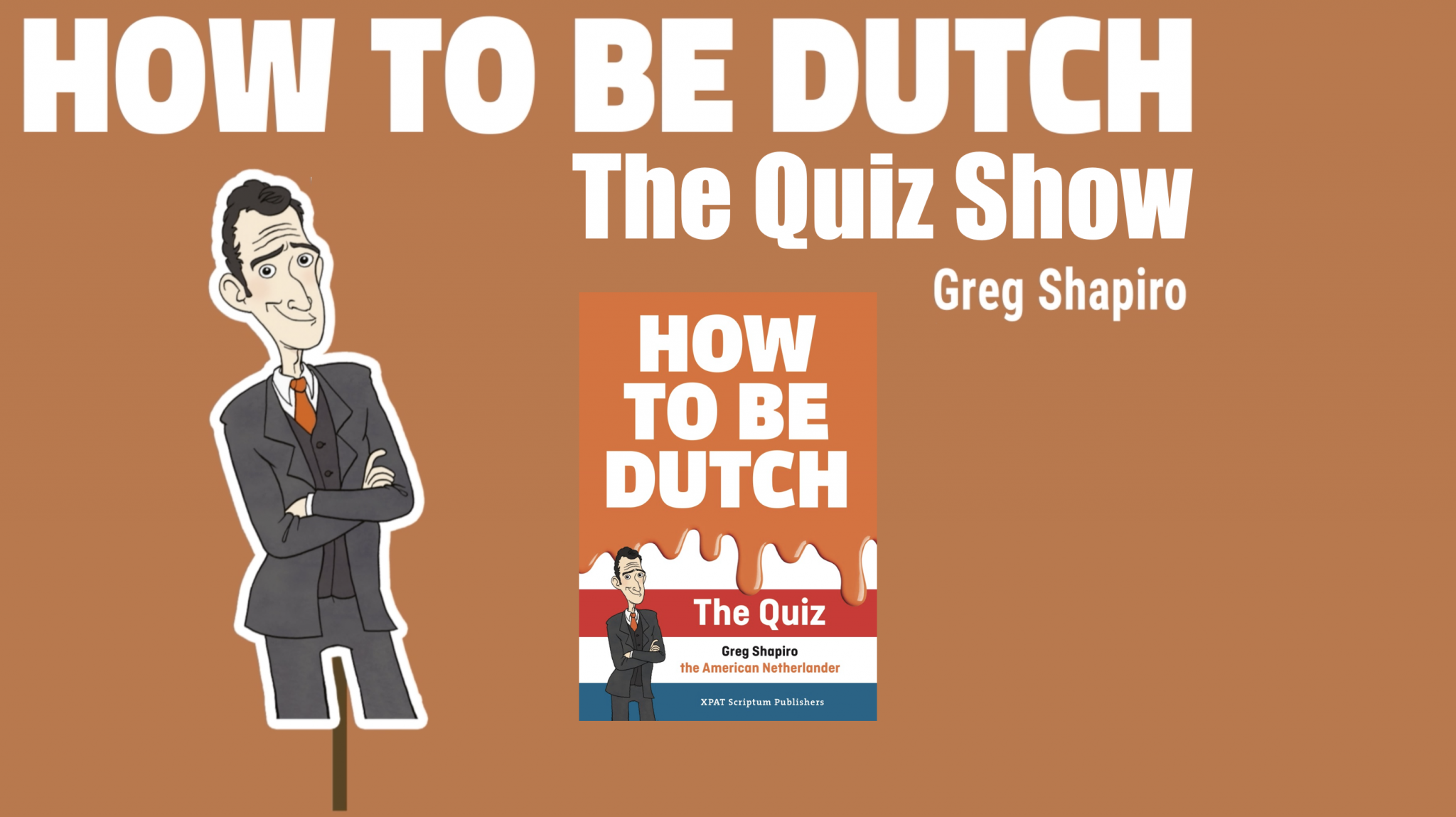 Greg Shapiro Presents: HOW TO BE DUTCH – THE QUIZ SHOW
7 Feb., 2022
Hi, it's me Greg Shapiro – the American Netherlander. I grew up in America first, and I moved to the Netherlands second. Along the way, I took the Dutch citizenship exam, and I wrote a couple books on the subject – including HOW TO BE DUTCH: the Quiz. All the questions that SHOULD be on the Dutch citizenship exam, by the American Netherlander who's been living here 25 years.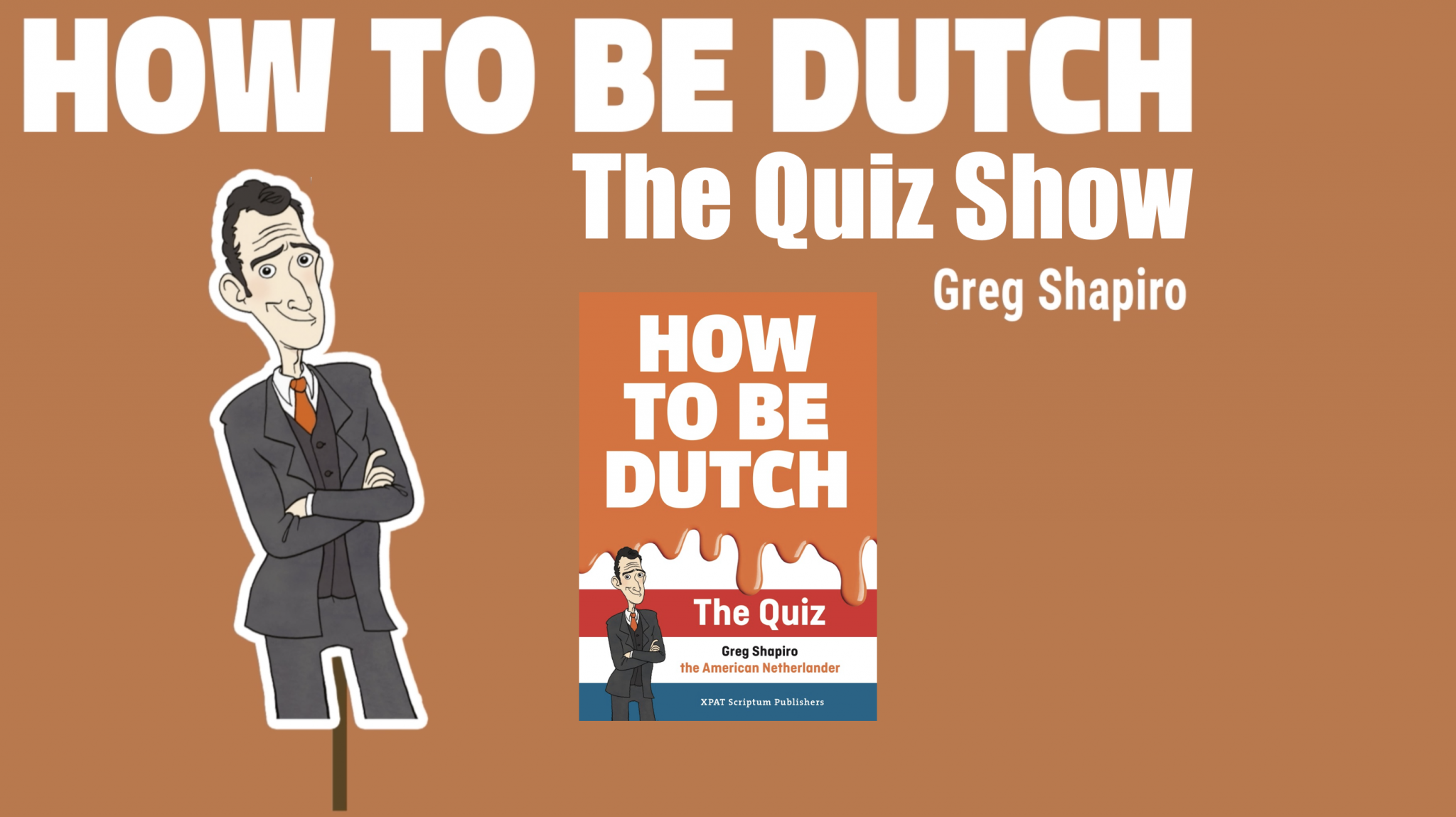 And now it's time to play HOW TO BE DUTCH – THE QUIZ SHOW!
Question:
Which nationality traditionally scores the worst on the Dutch citizenship quiz?
Answer:
Dutch people.
SAMPLE QUESTION:
How many times does the Dutch national anthem reference other countries? 
Answer: 3.
In the opening line it starts talking about Germany.
Next up is Orange, which is a city in France.
And in the final line – just when the the world is thinking "surely this will be the name of their own country" – NOPE! 'Spain.'
And guess which 3 countries have ever invaded and occupied the NL?
Germany, France and Spain.
Meaning – It's not so much an anthem as it is a self-hating checklist.
And this explains why the Netherlands never come in first place in the World Cup. 
HOW TO BE DUTCH – THE QUIZ SHOW!
"I take the Netherlands a little bit on the hook, yes?"
Greg Shapiro (Boom Chicago, Comedy Central, 'Zondag Met Lubach') has written a book about Dutch culture: HOW TO BE DUTCH: the Quiz. As a comedian, Shapiro starts by looking at the questions on the actual Dutch citizenship exam. Sometimes a simple analysis of the actual questions reveals more about the Dutch mentality than the exam ever intended. Next, Shapiro introduces his own exam, with questions that will test your knowledge on Dutch pride, Dutch stereotypes, Dutch politics – and yes Sinterklaas.
Shapiro has written so many quiz questions, he can tailor-make a quiz for your event. Previous quizzes have featured: Dutch Office Culture; Dutch Housing and Dutch Sustainability. 
Quiz Shows are generally 15- 30 minutes. Tailoring is available, Pre-meetings are available.