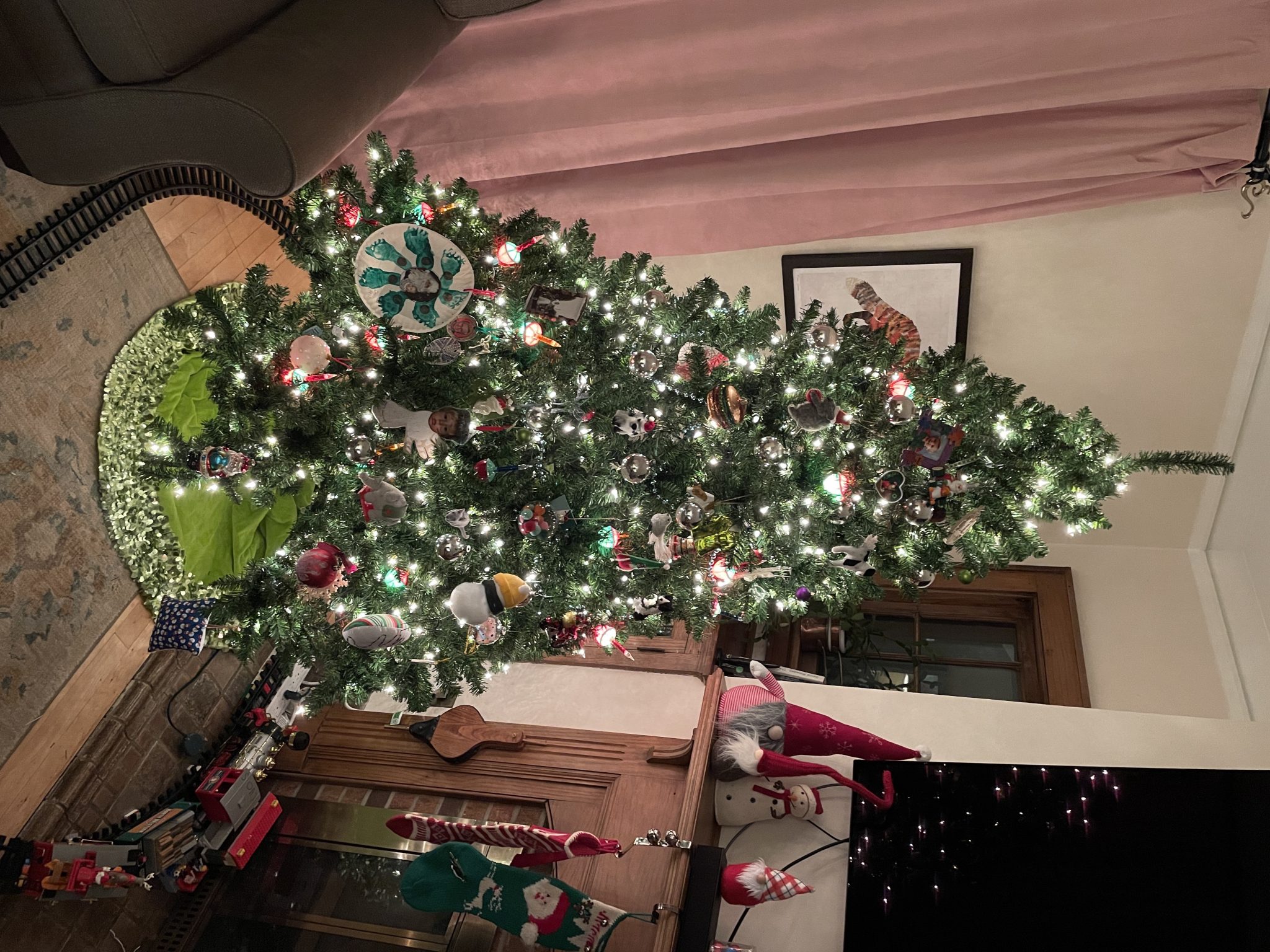 December 23, 2022
In
Blog
A Christmas Twist Playlist, by Greg Shapiro
21 December, 2022
I love Christmas music! BUT there comes a time, every December, when I hear 'Jingle Bells' for the 100th time, and my ears start to bleed. We deserve a Christmas Twist.
I've made a playlist on Spotify – yes Spotify* – with offbeat Christmas songs that deserve more listens. And won't melt your brain from overplaying.
https://open.spotify.com/playlist/6lt9hQmb4Bghqfama5bZB3?si=d949a55494e840b5

WHY THESE SONGS?
'Father Christmas' The Kinks (1977).
This song was released in 1977 at the start of the punk explosion in the UK. No, it's not punk. But it does feature the punk-ish lyrics "Father Christmas, give us some money! …We'll beat you up if you don't hand it over!" 
'Christmas Wrapping' The Waitresses (1982).
I was aware of this song, though I was never a fan. It was my daughter who pointed out that there's a whole narrative to the lyrics, which is actually quite charming. And only now do I get the double meaning of the title: dear god, she actually thought she was 'rapping.' But – bearing in mind Debbie Harry's 'Rapture' came out in 1980 – I guess for white women it did qualify as rap music.
'Christmas in Hollis' RUN-DMC (1988).
This track appeared on RUN-DMC's last 80s album Tougher Than Leather, with a sample from 'Backdoor Santa' by Clarence Carter. Jam Master Jay, RIP. 
'Backdoor Santa' The Black Crowes (2020).
I'd included the original 'Backdoor Santa,' but to my ear it quickly became overplayed. So I'm now opting for the cover version.
MORE SONGS
'Getting Ready for Christmas' Paul Simon (2011).
This song falls into the category called "How Can I Never Have Heard This Song?!" I guess later-day Paul Simon is worth a listen.
'Night Rider' PK Farstad' (2012).
Santa as 'the Night Rider' – see what he did there? Lots of jazz & lyric-free tracks in this list! I've included classical & jazz versions of The Nutcracker Suite. As well as some very abstract jazz covers of some Christmas classics.
'Home Alone soundtrack' John Williams (1990).
Yes, I've put some classic Christmas movie soundtracks in here. From Home Alone, from Love Actually and from Harry Potter.
'A Smoky Mountain Christmas' Dolly Parton (2022).
I had no idea Dolly Parton was still putting out albums! Country music as a genre ain't my favorite, but Dolly Parton is a living legend, and this song is just short and sweet enough. 
I'll keep making little updates as we go. If a song gets too repetitive in my ear, I'll take it out. But I might just try adding some more gems, as I happen upon them.
Wishing you very much mental health for Christmas, and in the new year.
HO HO HO! MERRY CHRISTMAS!
*Spotify: to make sure the good little musicians get paid the same as Santa's elves.
** Also, Spotify is (still) where you can hear my 2019 solo show The Madness of King Donald.
https://open.spotify.com/album/43kjMEZLPuCSNFoslMeTsN?si=w7TCqmLzTa6Q45u2K8YsmA
For more of my solo shows, check the Archive.
https://gregshapiro.nl/greg-shapiro-web-archive/