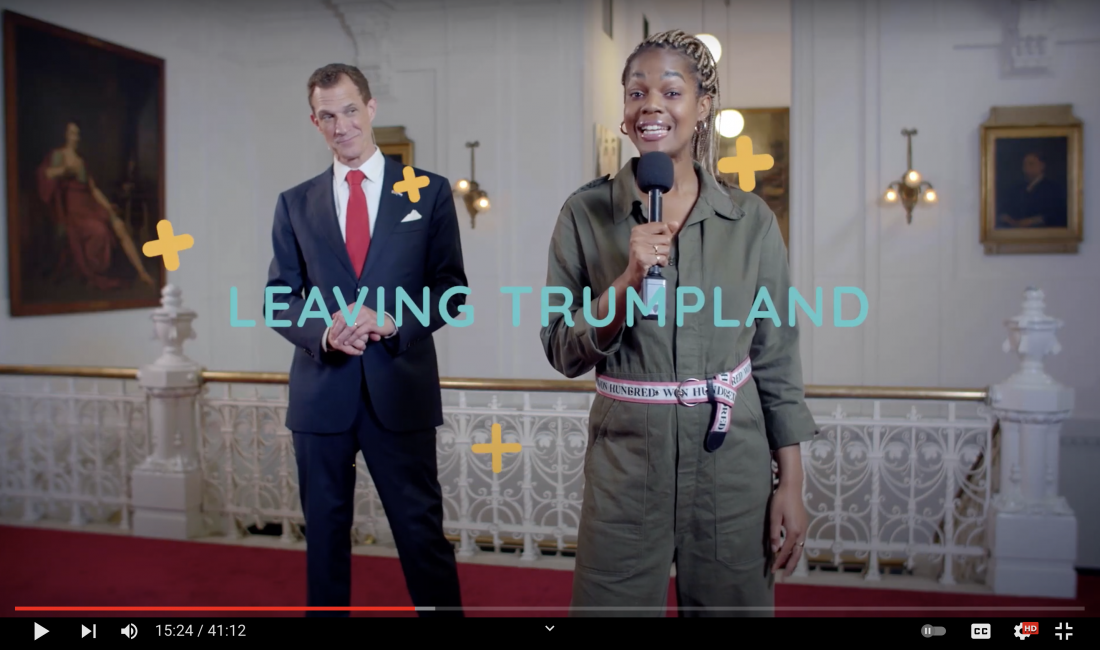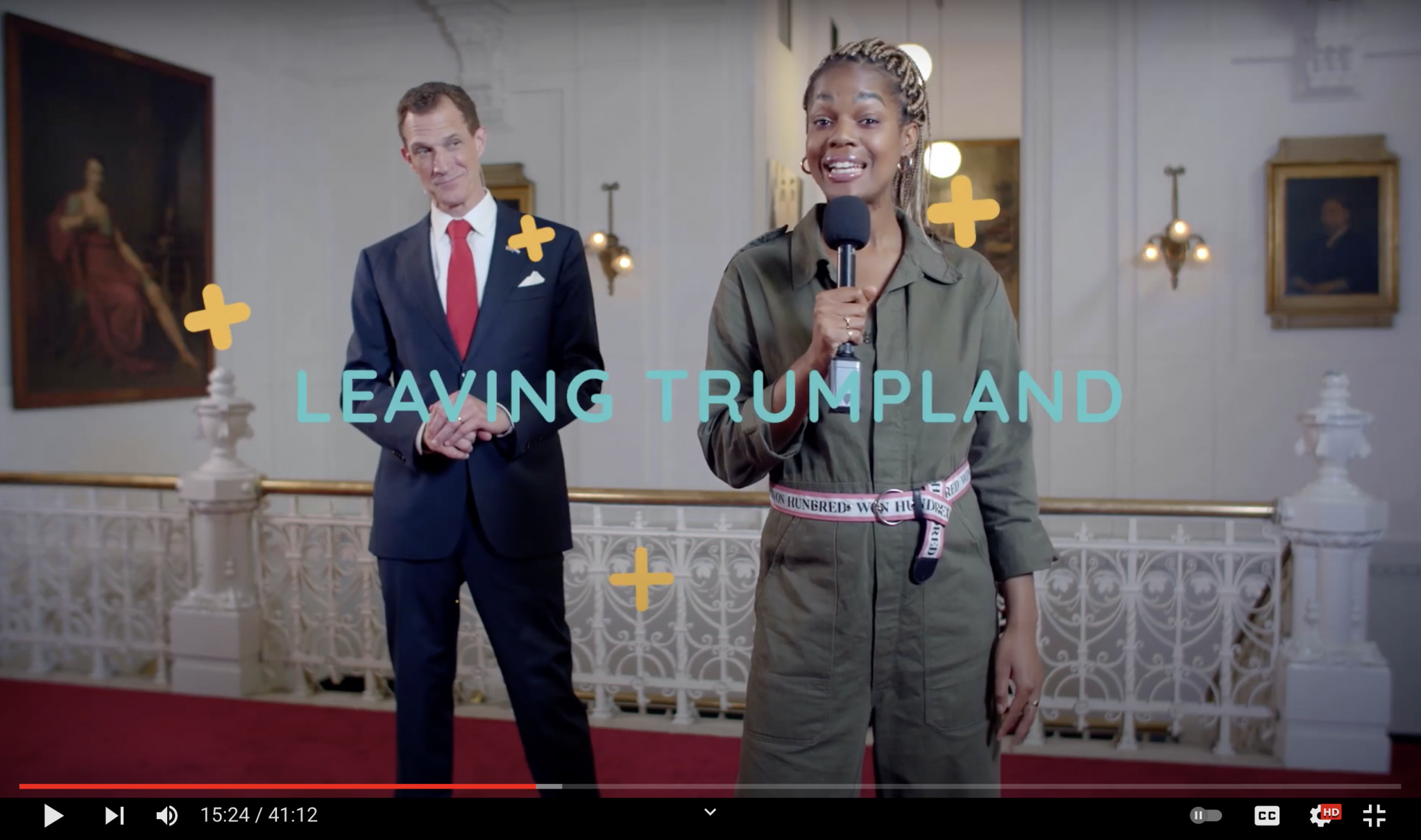 Greg Shapiro Mini Standup Special 'LEAVING TRUMPLAND'
4 January, 2022
I wrote a comedy show about America during Trump and during Covid. It's called LEAVING TRUMPLAND. And it's partly about how Trump and Covidiots killed my stepfather.
Most of my performance dates were cancelled due to Covid. But thankfully, a Dutch performance series asked me to perform part of my show for them, at the ITA International Theater Amsterdam. And here it is:
GREG SHAPIRO'S LEAVING TRUMPLAND on 'Cultuurexplosie Live.' (link below)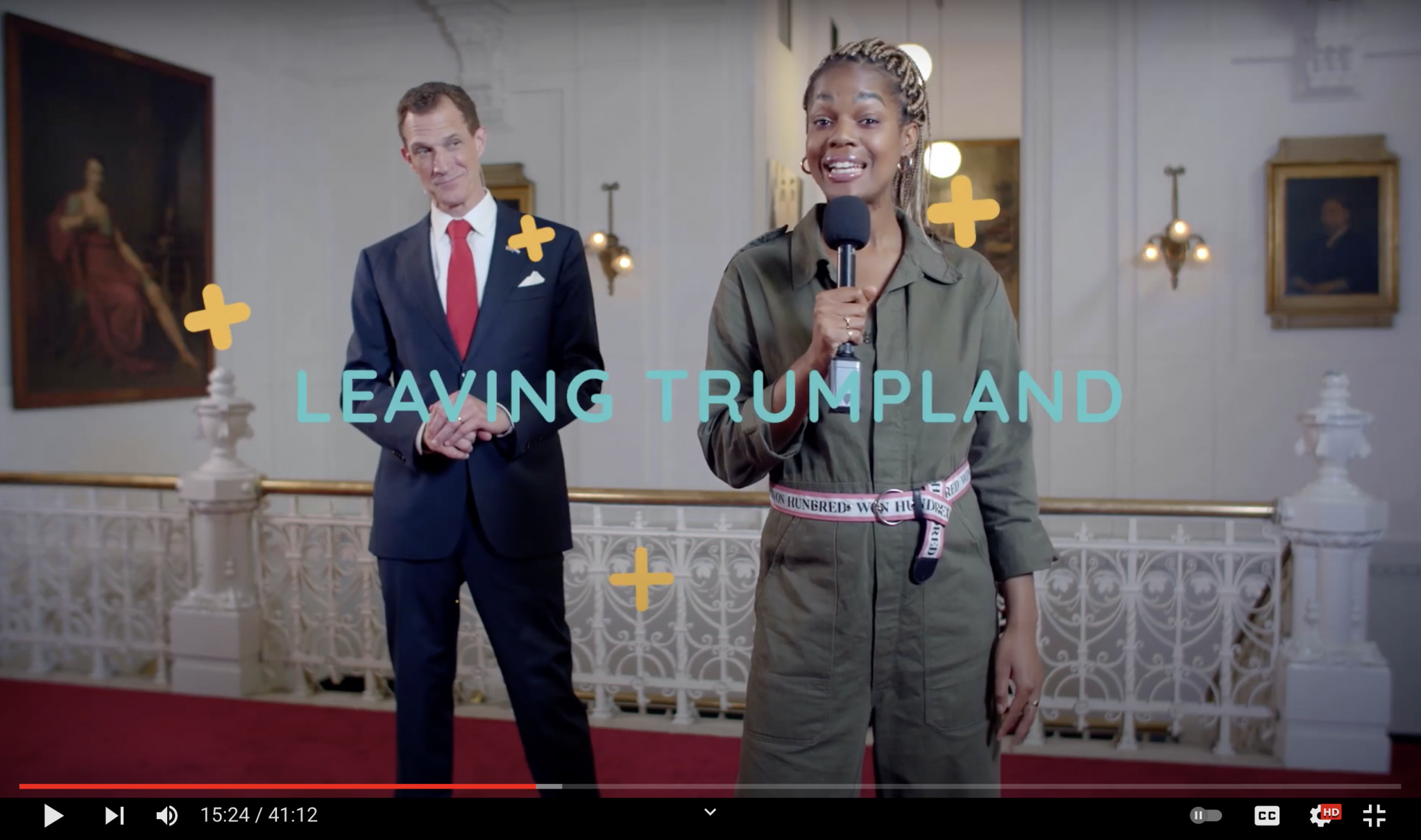 My previous show was called The Madness of King Donald. This show is more personal. Ever since I moved to the Netherlands, my family and friends keep asking "When are you moving back? When are you coming home?" And now, since 2020, they're asking "What is it like in the Netherlands? Maybe we could come live with you?" And I tell them "Nee! Vol is vol!"
And yes, I wrote new bits about President Biden. Did you hear what he said today? No. No one did. No one cares! And it's wonderful!
We don't have the mental space to pay attention to Joe Biden. We're still recovering from 4 years of Post-Traumatic Tweet Disorder.  America is like a toilet clogged with 4 years of toxic dumps. Biden is the plumber. And as happy as we are that Joe the Plumber is on the job, I hope he knows it's not like we're not going to WATCH, right? Just let us know when you're done. 
We can't pay attention to the current president, because some of us are still mourning. As for me, I found out in the summer of 2020 that my stepdad had Covid. In a nursing home at age 75. And the nursing home was in Trump country, aka 'Trumpland.' And my stepdad had a roommate. And the roommate was like many Republicans in the US: they believe in Freedom more than Science. In fact they believe in "Freedom FROM Science."
And for the rest of the story, you'll have to watch: