Greg Shapiro Shows / TV Appearances
15 February, 2023
By popular demand! You now have a one-stop shop for all my Greg Shapiro Comedy Shows – and TV appearances.
SHOWS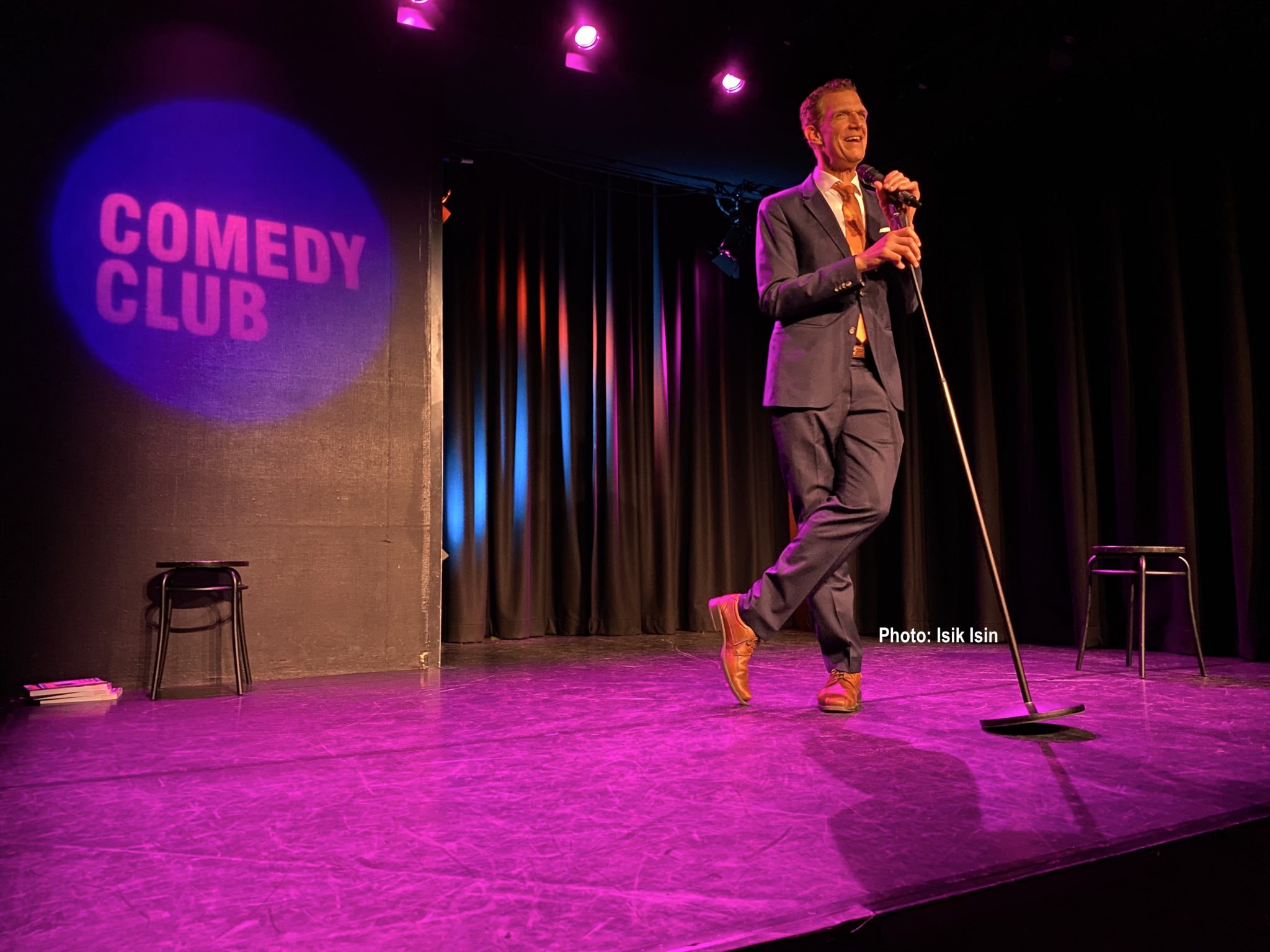 Good news: I now have all my upcoming comedy dates on one page: standup / improv / solo shows.
(Some seasons I have a proper theater tour with a whole season full of bookings, known months in advance. …This is not one of those seasons.)
This season I'm picking up ad hoc gigs on a month-by-month basis, mostly in the Netherlands. Mostly standup comedy spots. Also comedy improv shows, mostly at Boom Chicago.
BUT – sometimes I pick up a show in Paris, just because I'm passing through.
FOR EXAMPLE:
22 Feb. PowerPoint Comedy Show Wed, Mar 22, 8:00 PM – 10:00 PM
La Pomme D'eve
1 Rue Laplace, Paris 75005
calendar.google.com/calendar/u/0/r/week
And yes, I'm in tryout phase for my new solo show: Dutch to the Rescue. Early previews are great so far!
Greg Shapiro New Solo: 'DUTCH TO THE RESCUE'
Who do you call when you need a sea wall? The Dutch.
Which country's thriving with sea levels rising? The Dutch.
Who brings you luck when your container ship's stuck? The Dutch.
When it comes to Climate Change, the Netherlands has a lot of answers to world's challenges. But they don't like to talk about it. Yes, Dutch people are producing the world's first solar-powered car, creating lab-grown meat, cleaning up the Great Pacific Garbage Patch… but they don't like to brag. The Netherlands is like a superhero obsessed with their secret identity.
Enter Greg Shapiro, who's been living in the Netherlands long enough to be proud of the Dutch – and still American enough to not care how l out he is about it.
CLICK HERE FOR DATES (I'll update them on a monthly basis):
https://gregshapiro.nl/greg-shapiro-upcoming-comedy-shows/
TV Appearances
"Didn't I see you on TV?" The answer is: MAYBE, yes. Here is a one-stop shop for everyone wondering if you actually saw me on television – or if you were thinking of Screech from Saved by the Bell.
Here you have a bunch of clickable videos with Dutch American comedian me on – mostly Dutch – TV. Of course there's the 'Netherlands Second' video (scroll down to bottom). But most of these clips are me appearing as myself. And – since I am The American Netherlander – these clips are partly in English, and partly in (bad) Dutch.
Find my TV Appearances page in the MENU under MEDIA – or click here:
https://gregshapiro.nl/media/theater-reviews-for-greg-shapiros-latest-shows/
Also – you can go to Greg's YouTube channel and view the Playlist:
https://youtube.com/playlist?list=PLccmkVw5sINqpr3yX4Ex1CeXm8FaIThKo