Greg Shapiro Hosts Second 'CitizenM TV Show'
19 January, 2022
Previously, on CitizenM TV…
CitizenM Hotels: "Greg, help! Our annual offsite event is going to have to be a livestream. Can you host it and make sure it's not boring?"
Greg: "Yes And – What if the interviews feel like the executives are on a TV show?"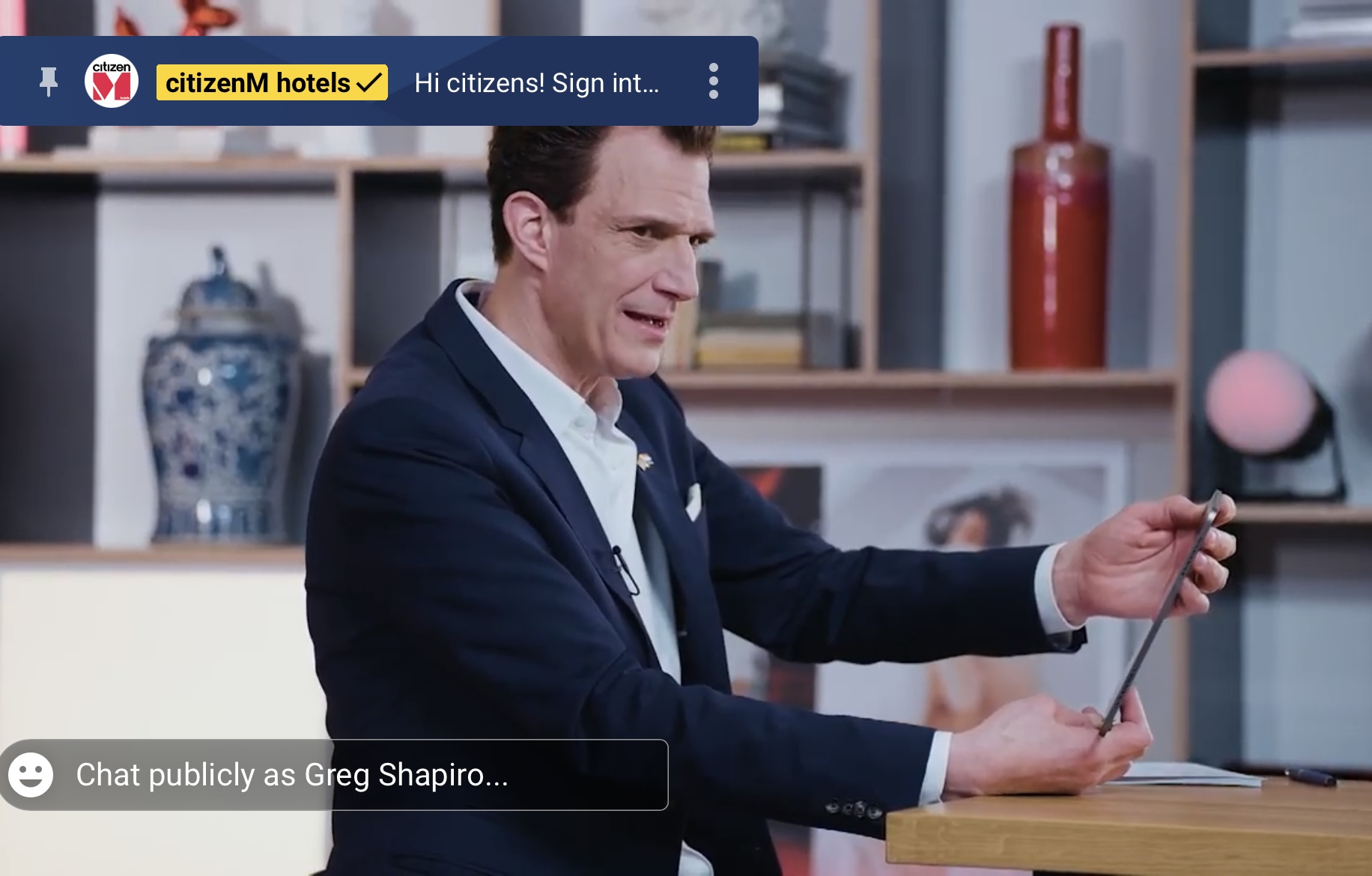 CUT TO – December, 2021.
CitizenM: "Greg, help! Again, our annual event is going to have to be a livestream! Are you available for…"
Greg: "CitizenM TV – Episode 2? YES."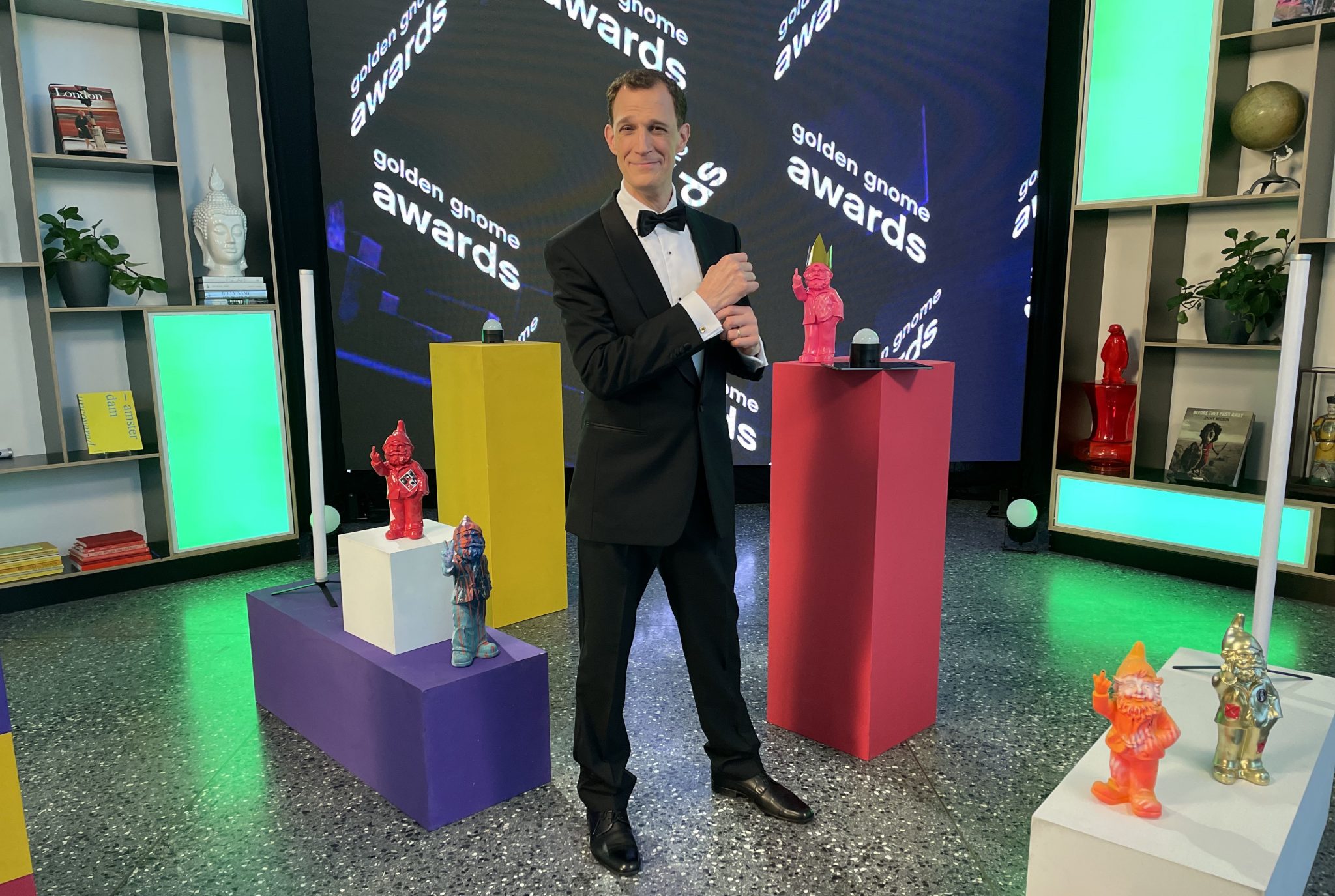 Again, CitizenM HQ hired Dutch production company GRNDPA to make the livestream something special.
PRO-TIP: Your Livestream doesn't need to be Live! Again, we had 3 days of production, with plenty of time for me to meet the C-level execs and get to know everyone – and get the best out of everyone.
Episode 2 didn't just use 4k screens to patch in remote guests. This time we had an enormous video wall.

The script went high-concept for Episode 2. This time, I got to demonstrate the new contactless user experience with the help of Kabuki / Ninja actors in morph suits. (Actually, they were employees on the CitizenM team, and they were surprisingly good.)
And I got to play the World's Worst motivational speaker – a cross between Ted Lasso's alter ego Led Tasso and Yosemite Sam.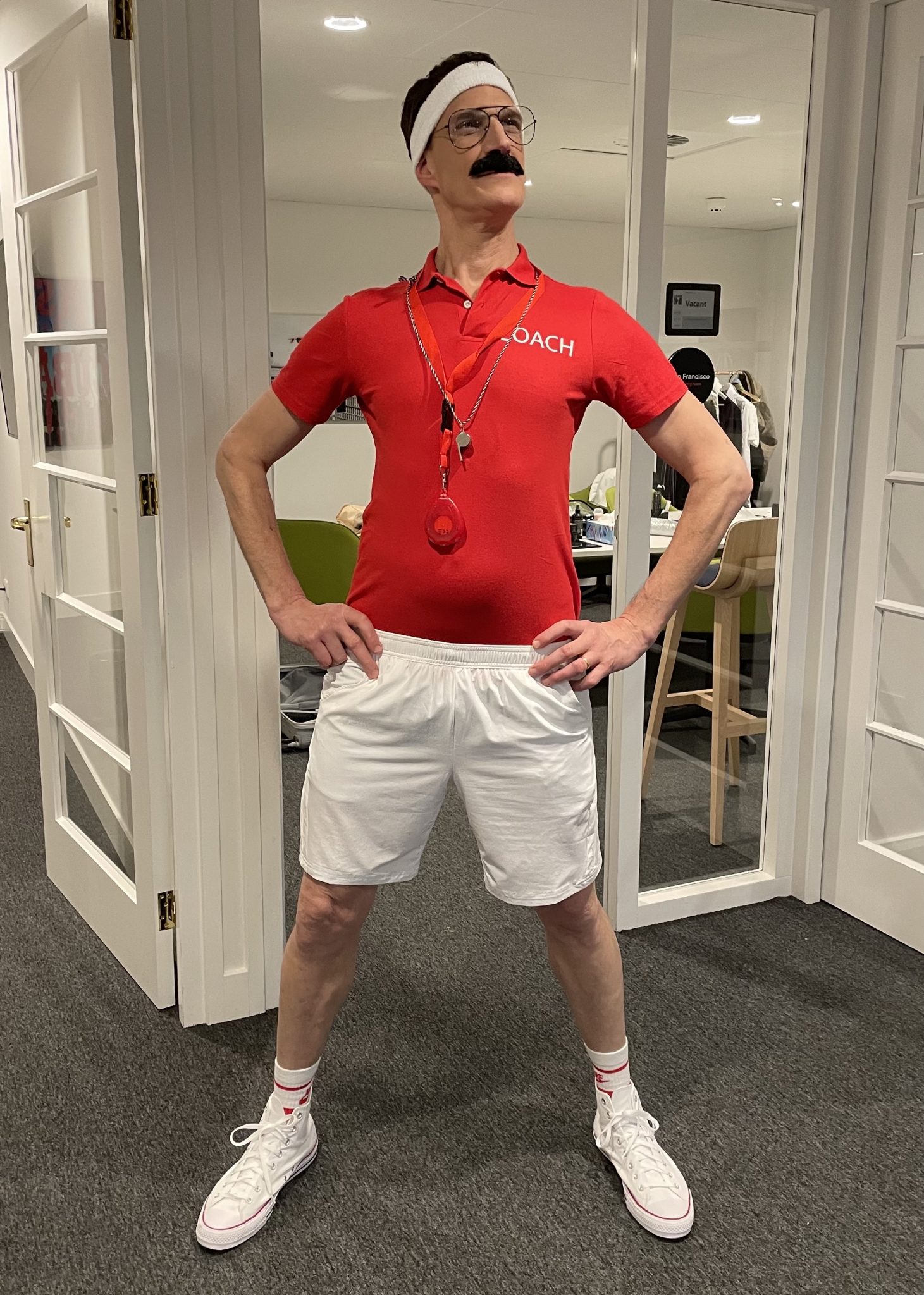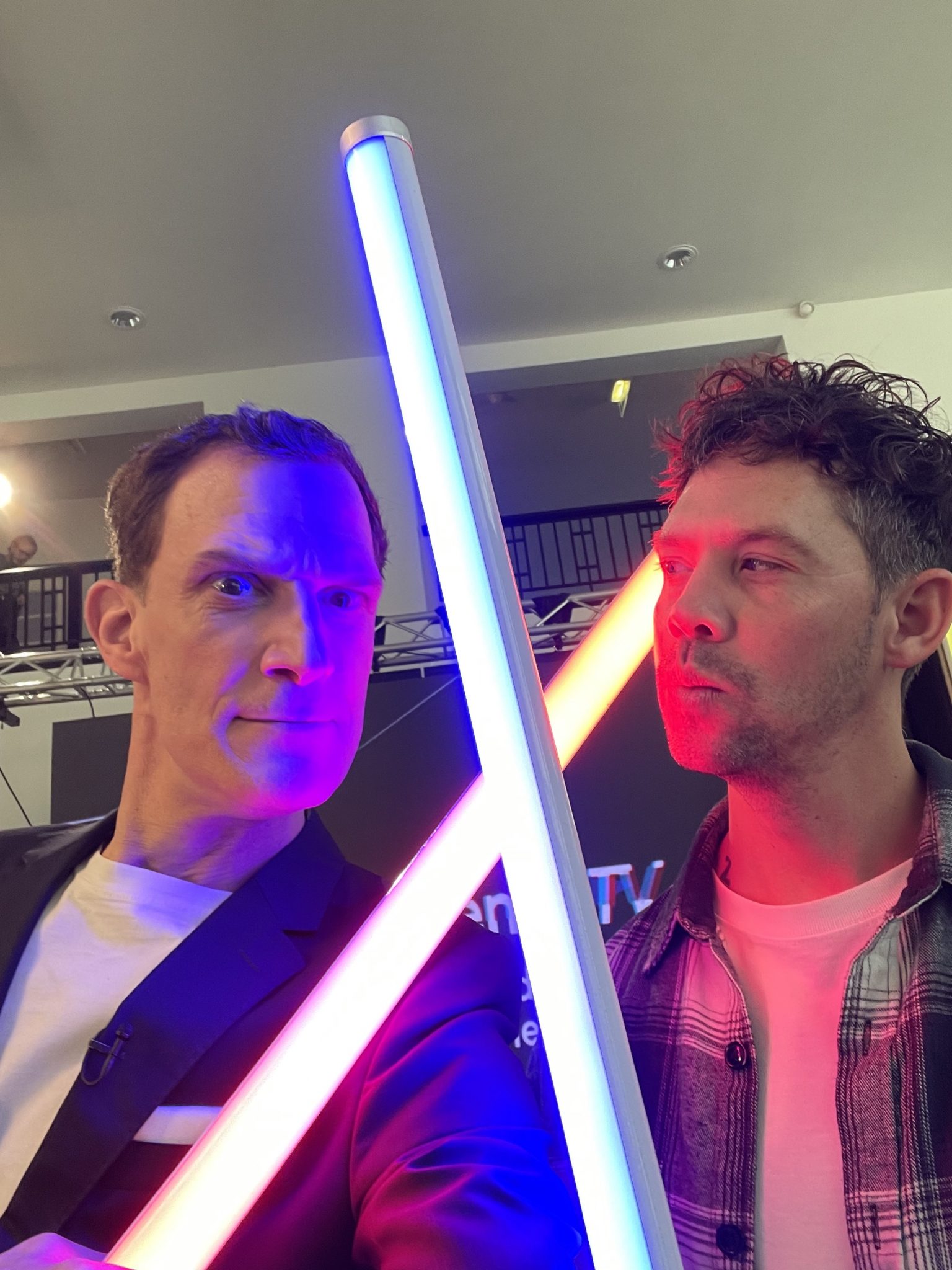 Most importantly, I convinced the lighting team to let me use the LED tubes for their obvious purpose: light saber battles with the director Victor Zwiers.
The priority on-set was to keep the vibe of a normal offsite event, as much as possible. Guess what? Top management is always going to be too dry – in the first take. But with a couple of retakes – and me more actively engaging them – the managers managed to loosen up and feel like they were talking to their team, in person.

Again, the studio set required a negative Covid test – hence, we employed the 'Bubble' protocol. And we were able to give at least a one-arm hug. Hopefully next time we can do it in person!