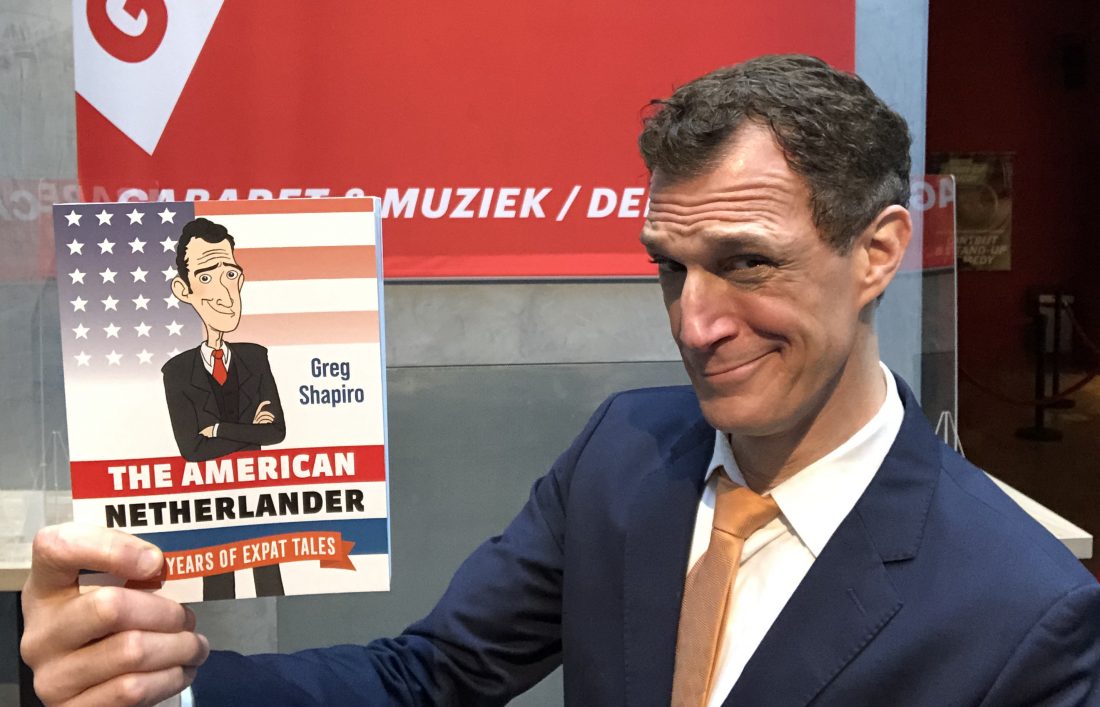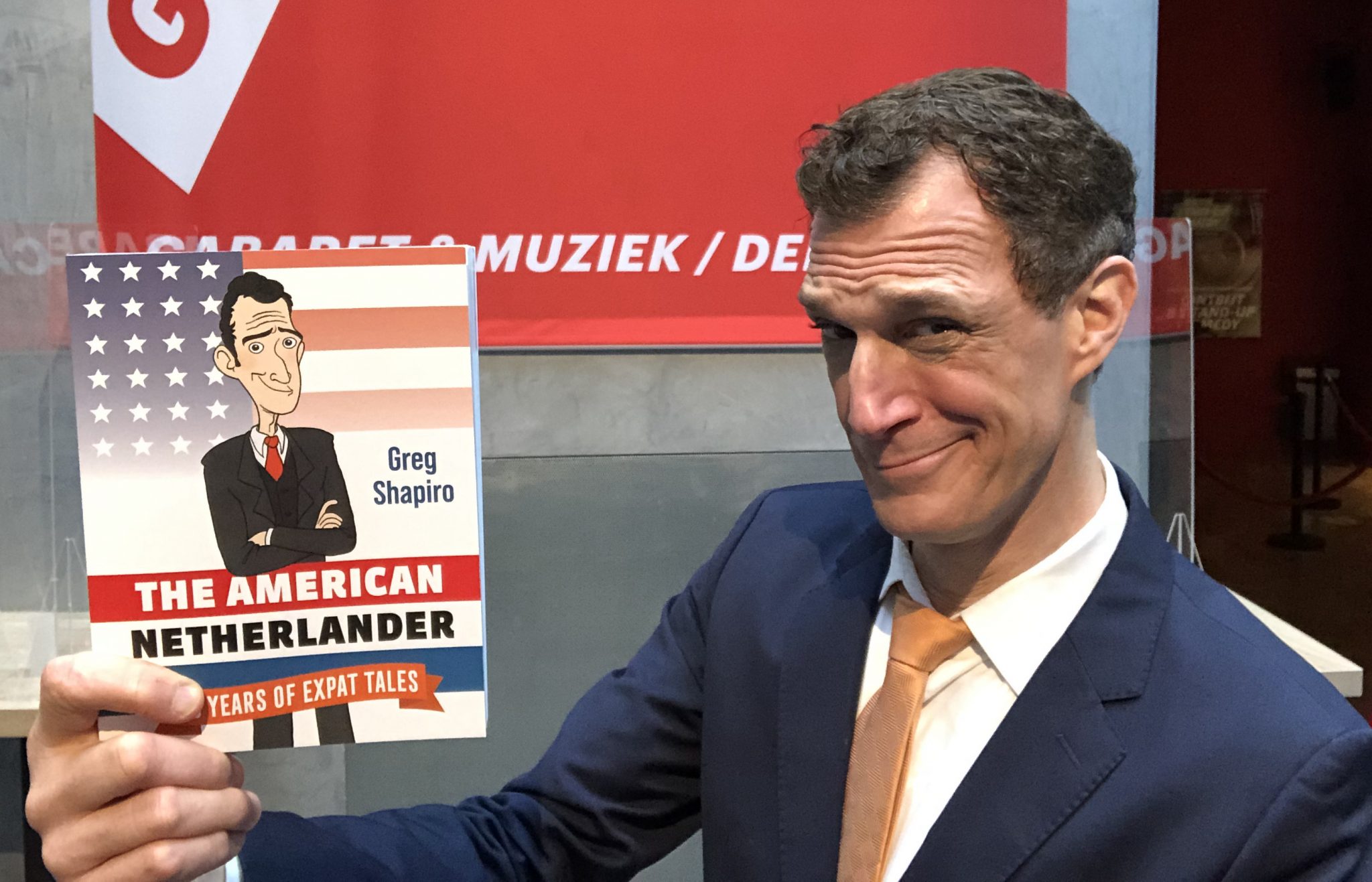 Greg Shapiro Audiobook Preview – THE AMERICAN NETHERLANDER
17 May 2022
My third book THE AMERICAN NETHERLANDER: 25 Years of Expat Tales came out in 2020.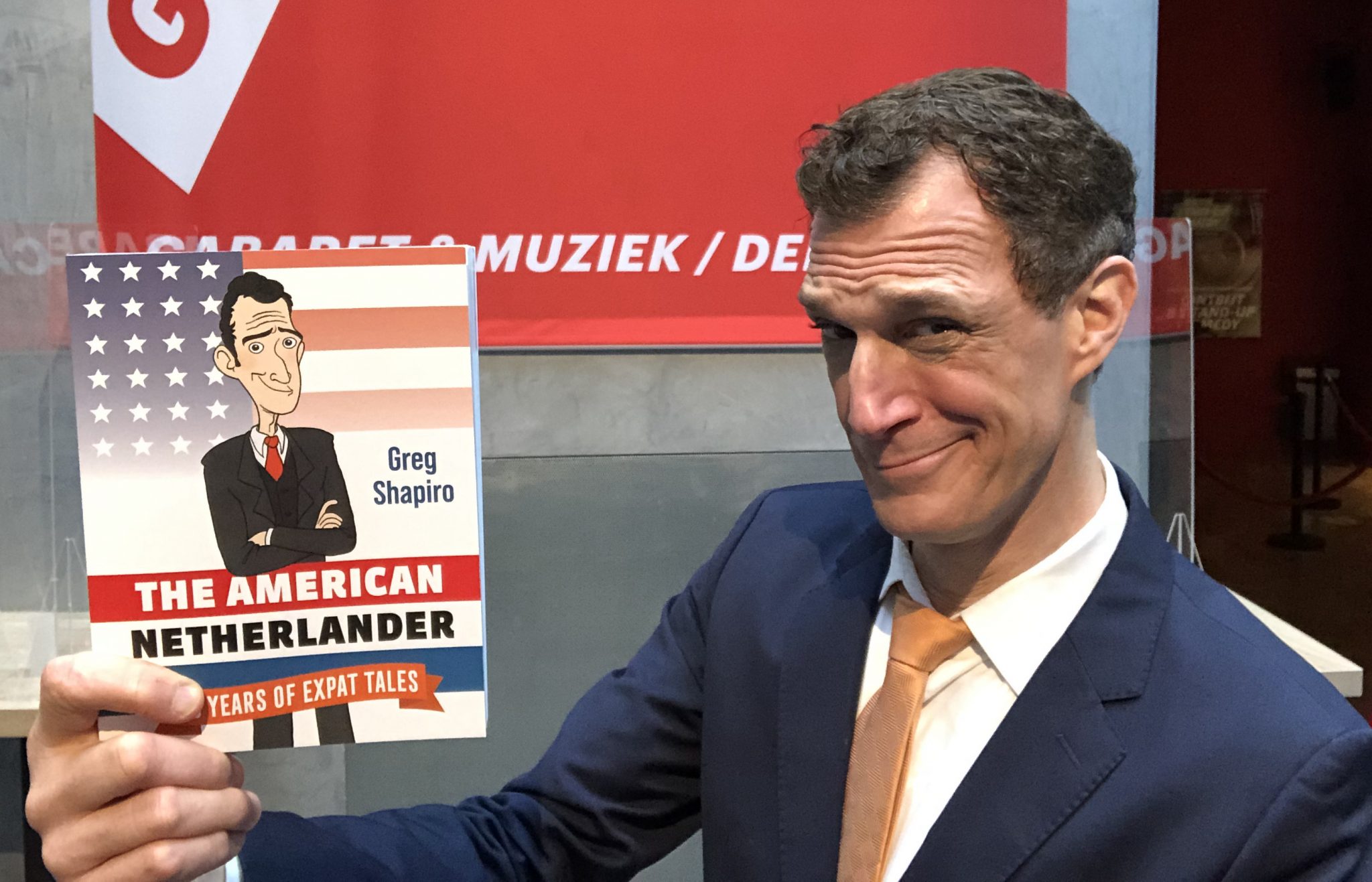 And now that the lockdown is over, I'm getting serious about an audiobook. In the meantime, you can hear me doing a reading of my Origin Story in the Netherlands – in the link below.
From Chapter One: 'Amsterdam Day One.'
The question was: "Would you be willing to give up your acting career in Manhattan to do comedy in Amsterdam for a start-up theater called Boom Chicago?" Since I was living on tips and paying rent via credit card, the answer was an immediate YES. When you've tried being broke in New Amsterdam, you might as well try being broke in Old Amsterdam. 
In 1994, my idea of Amsterdam was the one shared by most Americans, I suppose: Rembrandt, Van Gogh, Anne Frank – and then sex & drugs and downhill from there. In America, if we hear about the Netherlands at all, it's that Dutch people are all drug-doing, drug-dealing, baby- killing, grandpa-murdering, left-handed pedophiles. Once I got here, I realized it's not true! According to most Dutch people: "That's Belgium." 
Before leaving Schiphol Airport, I took care of my To-Do List of Now- Anachronistic technology. I went to a place called the GWK Currency Exchange to trade my US Dollars into a totally made-up currency called Guilders. Even at the time, Guilders seemed whimsically antiquated. One of the coins they gave me said '2-and-a-half.' I supposed it was from back in the days when people counted on their two-and-a-half fingers. I also bought a public transport pass called a 'strip card,' since access to Dutch trams somehow involved 'stripping.' The alternative was 'Riding Black' – which to me sounded like a stripper name. And lastly, I procured a phone card for making phone calls at these things called 'public phone booths.' These triangular, glass enclosures were also known as 'phone boxes,' or – in Dutch – pissoirs.
WANT TO READ MORE?
HollandBooks.nl 
OR
Listen to me reading from my book here on the ARTS TALK RADIO podcast: