Greg Shapiro: 'Dutch Direct vs the Elephant in the Room'
11 October, 2022
As 'Dutch direct' as you think may be, it still helps to have an American by your side. Dutch culture prides itself on being 'Dutch direct,' which is an indirect way of saying 'rude.' Sometimes I get hired by Dutch companies to host their events, to help 'bridge the cultural gap' between the older Dutch management and their mostly younger, more international staff. Practically, that means I get to share the stage with them and demonstrate how to not get upset when they say 'Dutch direct' things like "I wouldn't have chosen that outfit" or "Ha ha – that joke didn't work."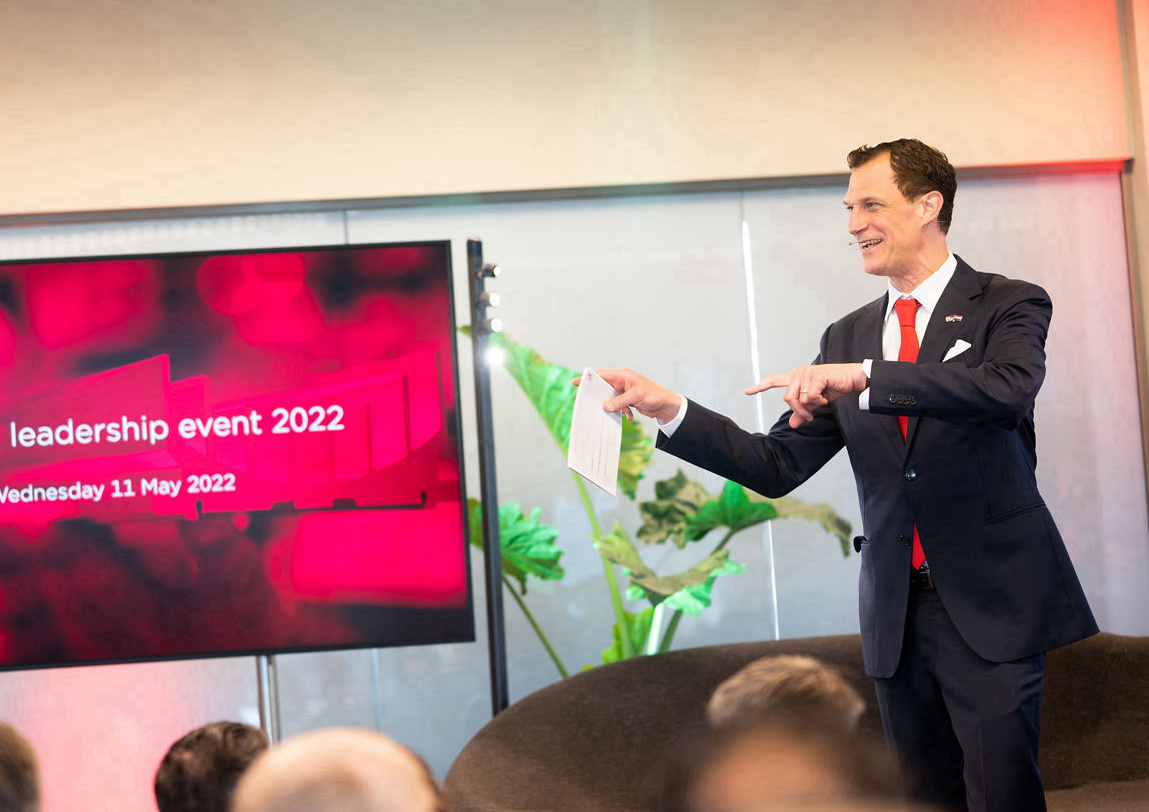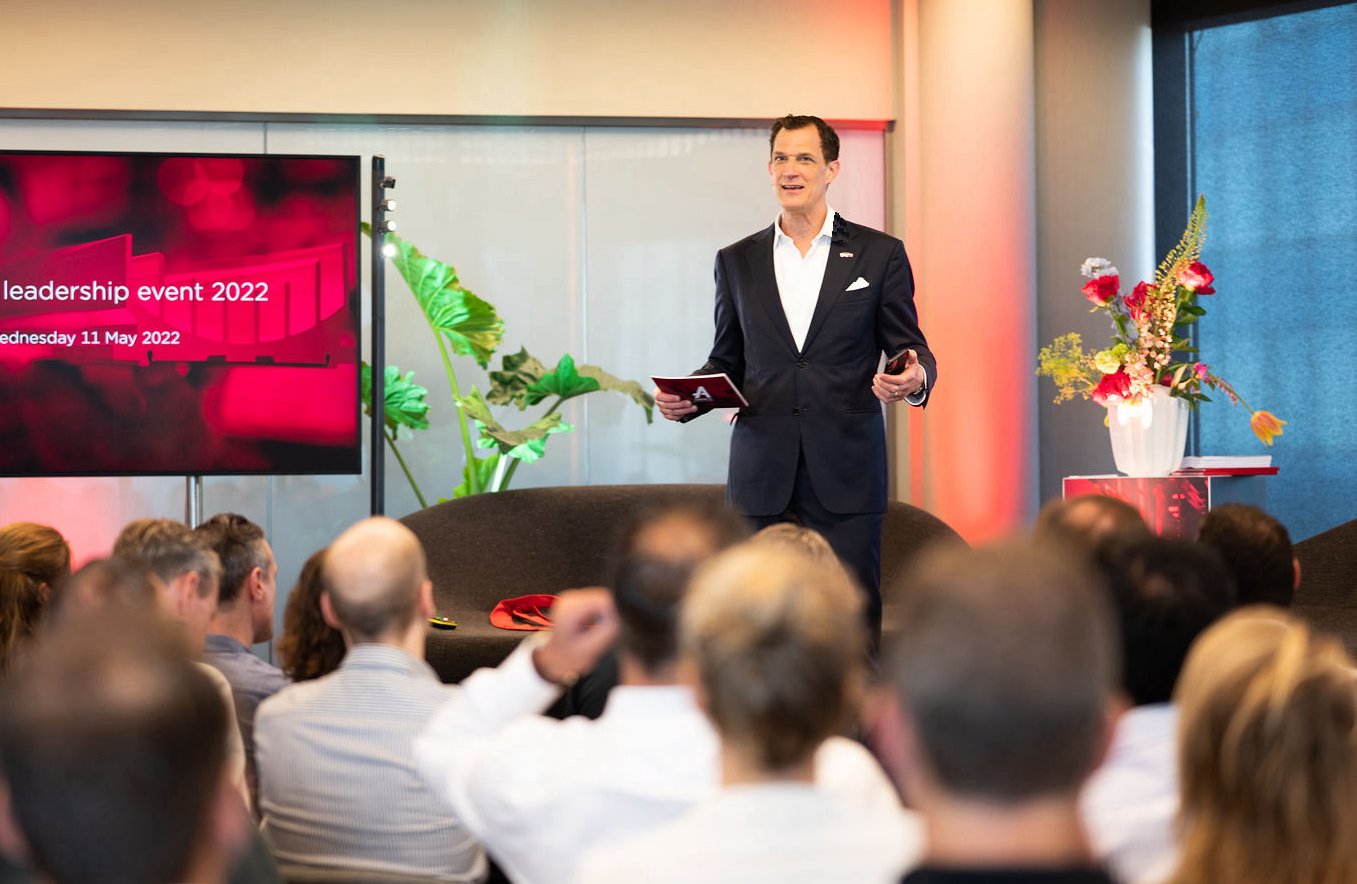 Lesson Number One: start off by removing the tie.
To show how well integrated I am, I will sometimes respond to Dutch directness by teasing Dutch people right back. It makes the boss more human! There was one Dutch CEO who had a real 'tell-it-like-it-is' attitude. He liked to answer questions by saying "Okay, look…" But he was speaking English as a second language. So frequently – instead of saying look – he would use the Dutch word kijk. Luckily, he didn't pronounce it the ethnic slur way. He said it more like "cake." So I pointed out that – if he was going to start off every point talking about cake, there had better be some cake by the end of the day. (There was.)
DUTCH DIRECT + Yank Joke
For another event – for another 'Dutch direct' CEO – there was an elephant in the room. That's partly why they'd hired me: to help keep the day loose and informal, so the audience would feel confident enough to ask the difficult questions. And the employees did ask difficult enough questions, about sustainability,  about equal pay, about fair hiring… But then came a question about accusations of fake sustainability claims, ie 'greenwashing.' The elephant had arrived! 
The CEO explained that he took the greenwashing accusations very seriously. He admitted that just a couple years ago those accusations would have been partly true. I said "I was here a couple years ago, and I can confirm! The last time I hosted for you guys, you had one HR manager saying 'sustainability would be a good idea,' and now she's on the board as the first ever Chief Sustainability Officer. …And if anyone still comes with complaints that Dutch companies aren't green enough, remind them that Shell Oil is now located in the UK."
For more on Greg corporate events: 
https://gregshapiro.nl/blog/greg-shapiro-hosts-citizenm-tv-season-2/