Greg Shapiro Hosts TFG Event at Prinsenhof Delft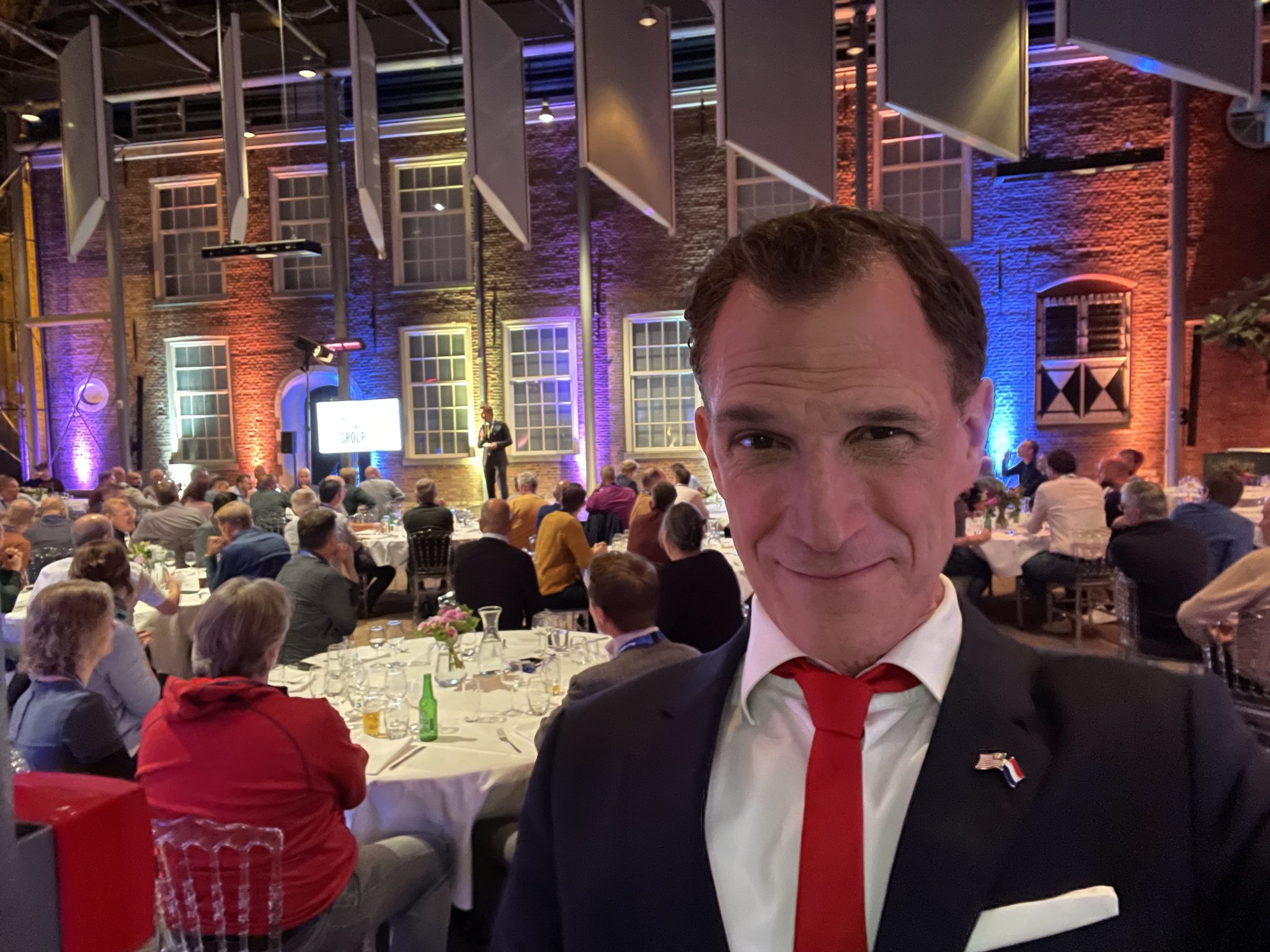 I was asked to host an annual dinner for an IT trade association at a historic location: the Prinsenhof in Delft. Where Willem van Oranje – the founder of the country – took his last breath in 1584. Even if my event would be a disaster, it couldn't be worse than that.

The IT association was called The Future Group, which I immediately made fun of: "Good name! Sounds vaguely evil, without hitting it over the head." I reminded everyone of the famous Google motto: 'Don't be evil,' as opposed to Facebook's motto: "Be evil enough for Facebook AND Google." Just before the event, the 'Facebook Papers' were released – revealing that Facebook knew its product was addictive and refused to change it. "How could Facebook not be addictive? It was created by Mark Zuckerberg! Berg meaning 'mountain' & zucker meaning 'sugar.' And how did he respond to the accusation? By launching 'Facebook Meta.' "The Metaverse. Like Facebook, but worse." It's always a risk to try out all-new material in front of a corporate crowd. But luckily this stuff killed.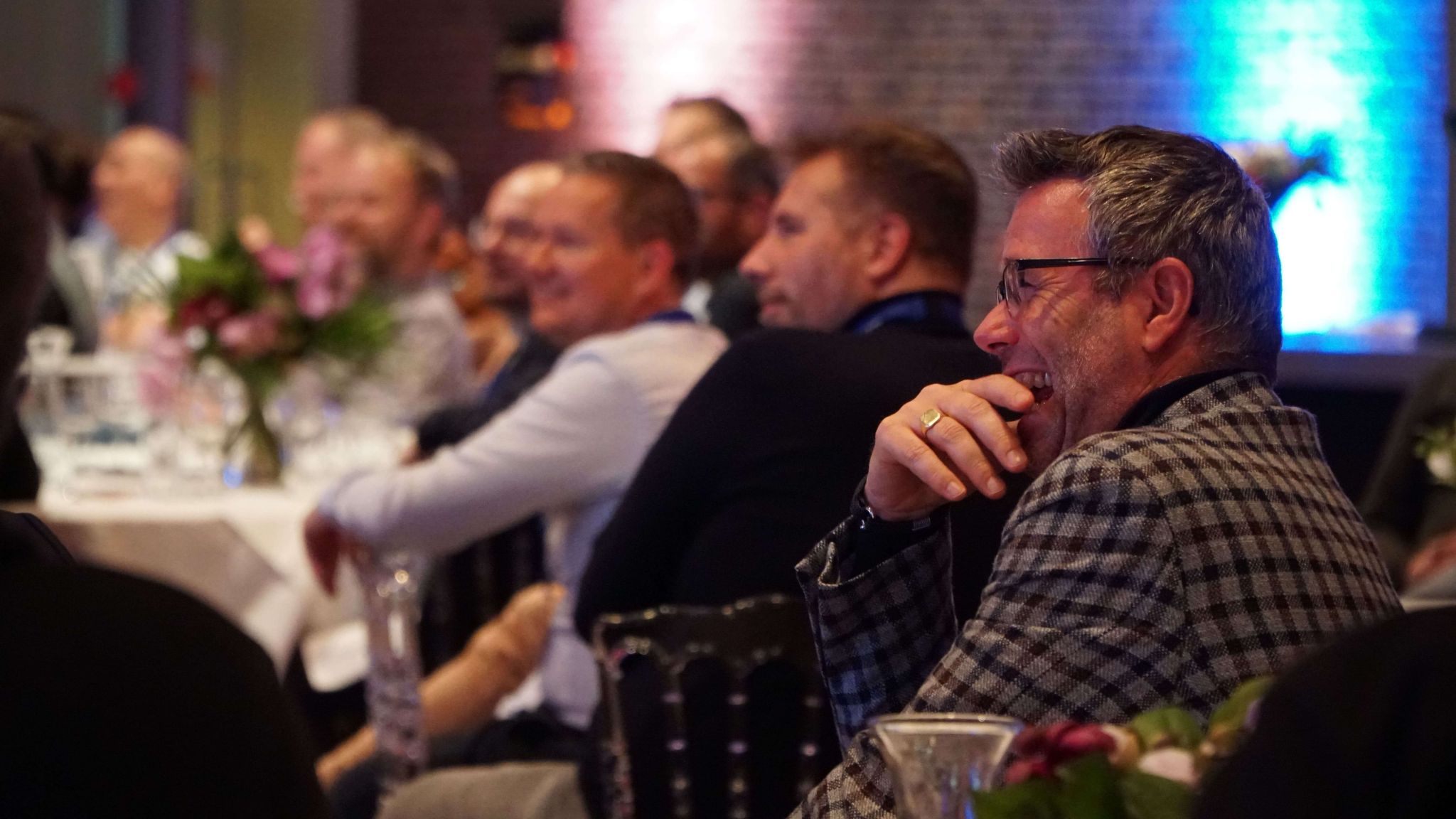 I was warned that there would be a special challenge in hosting the evening.

The celebrity chef would be Yuri Verbeek: a creative genius in the kitchen – who had a tendency for overheating onstage. I'd never met him. But I was impressed by his set-up in the pop-up kitchen. 
Yes, Yuri had a whole cookbook he wanted to promote.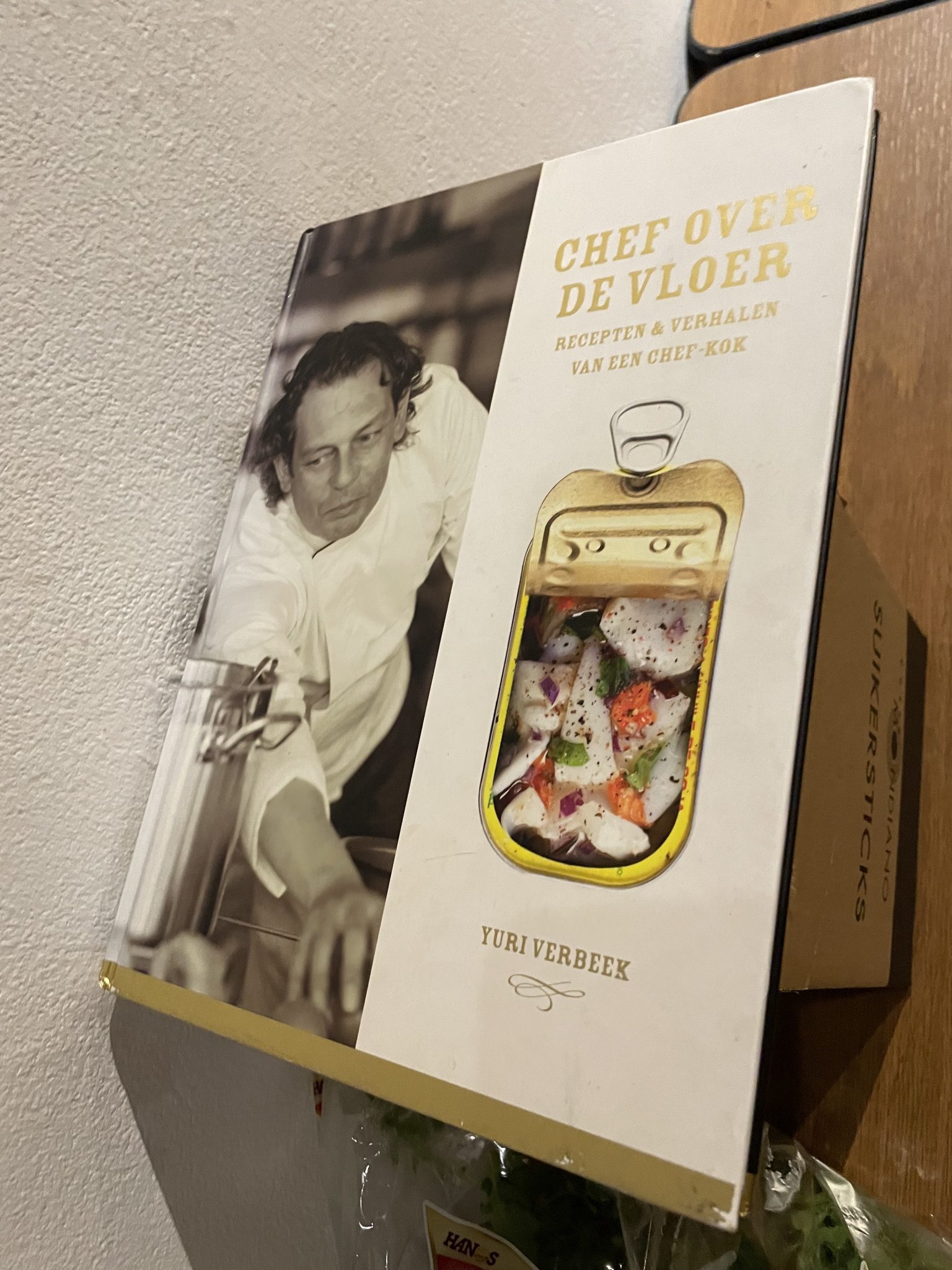 Yes, he had a whole new concept for every course. Yes, he had a nervous energy onstage that seemed to freak people out. But as for me, I have a high tolerance for weird energy. I decided on a dual-pronged strategy: let him talk as long as he wanted; and tell the technician to kill the mic if I signaled. Turns out – I didn't need to kill the mic. Yuri did great!


By the end of the night, people liked the show – but they loved Yuri. "How did you get him not to be so long-winded?" I followed a classic bit of Dutch advice: "Doe normaal." 
The event hall is the covered atrium of what once was a Catholic cloister. It was inspiring to stand on the stones that Willem van Oranje may have once stood. I'd never visited the Prinsenhof Museum, and it's a good one.


The star of the show is the staircase, where Willem was gunned down in 1584, at the start of the Dutch Revolution. You can see the bullet holes still in the wall. And – thanks to a clever animation – you can see how the assassin crept up and fired at Willem, before he collapsed on the floor. 
Luckily, the Future Group was a great show. I killed onstage, but no one died.